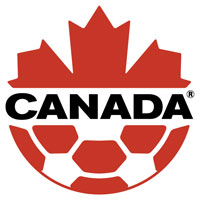 This article was last updated on April 16, 2022

2014 may be just getting underway for Canada's Men's National Team but it's with an eye on the future that the team will assemble in its first camp of the year.
A very young group of 23-players has been called in to take part in the team's first camp of 2014. In fact, 12 players in this camp will be eligible to represent Canada's under-23 team that will attempt to qualify for the 2016 Olympics in Rio de Janeiro, BRA.
Veteran incumbent goalkeepers Lars Hirshfeld and Kenny Stamatopoulos provide the main veteran influence in the side while the bulk of the team likely won't be mainstays at the senior level for some time.
"In this camp we can only call the North American players, as well as European players out of season like Hirschfeld, Stamatopoulos, and Adam Straith," said Head Coach Benito Floro. "At the same time I filled out the roster with young players."
The team assembles on Sunday 12 January in Sunrise, Florida, USA and will train in the Florida sunshine before breaking camp on Wednesday 22 January.
Entering his first full year in charge, Floro's continuing his plan to develop Canada's younger players, and develop depth in the program.
"My thought is always the same in every camp. (It's) to teach and train players to improve our capacity defensively and offensively around the complete system of play," said Floro. "(I want to) take advantage of the qualities of the Canadian footballer, who have good physical and technical qualities but need to be more competitive, this means to make hard presses and develop very good combined attack."
CANADA
GK- Lars Hirschfeld | NOR / Valerenga Fotball
GK- Kenny Stamatopoulos | SWE / A.I.K.
GK- Maxime Crépeau | CAN / Impact de Montréal
D- Ashtone Morgan | CAN / Toronto FC
D- Luca Gasparotto | SCO / Rangers FC
D- Nana Attakora | USA / D.C. United
D- Doneil Henry | CAN / Toronto FC
D- Jackson Farmer | CAN / Vancouver Whitecaps FC Residency
D- Karl Ouimette | CAN / Impact de Montréal
D- Andres Fresenga | CAN / Ottawa Fury FC
D- Samuel Adekugbe | CAN / Vancouver Whitecaps FC
D- Elias Roubos | CAN / Toronto FC Academy
M- Kyle Bekker | CAN / Toronto FC
M- Kianz Froese | CAN / Vancouver Whitecaps FC Residency
M- Manuel Aparicio | CAN / Toronto FC
M- Adam Straith | GER / Wehen Wiesbaden
M- Jérémy Gagnon-Laparé | CAN / Académie Impact de Montréal
M- Ben Fisk | CAN / Vancouver Whitecaps FC U-23
F- Kyle Porter | USA / D.C. United
F- Frank Jonke | CAN / FC Edmonton
F- Jordan Hamilton | CAN / Toronto FC
F- Cyle Larin | USA / University of Connecticut
You can publish this article on your website as long as you provide a link back to this page.