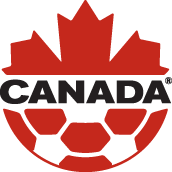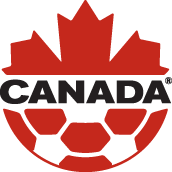 Canada's Para Soccer team completed play at the 5e Copa América de Fútbol 7PC in Argentina with a record of two wins and three losses to finish in fourth place, one spot behind the three automatic qualification positions for the 2011 CP-ISRA World Championship.
Brazil, having already qualified for the World Championships, finished in first place. USA and Argentina also qualified by finishing in second and third place respectively. Canada, whose title sponsor is BMO, still have an excellent chance to qualify for the 16 nation event by virtue of having the highest world ranking in the North and South American regions of the remaining non-qualified teams. The CP-ISRA fills out the 16 participating teams by issuing several invitations to non-qualified teams. Canada will have a better understanding of its status after the Asian region qualification process is completed later this year.
"I thought overall we came into the competition favoured to win over USA, but the loss of two influential players right before the start of the tournament meant we were playing with a weakened squad," said head coach Drew Ferguson. "Our players worked hard throughout the competition and we beat the teams we were expected to the rest of the way. Several of our young players had the opportunity to gain experience at the international level, including four players who made their debut for Canada at this level. Hopefully this will benefit us at the CP-ISRA World Championships."
Canada opened the competition with an important match against its rival USA. Unfortunately for Canada, the squad had to change its tournament plan because number-one goalkeeper Cameron Kleimeer could not make the trip to Argentina and CP-5 player Vito Proietti was re-classified as a CP-8 player. The team had to pick another goalkeeper and also had to use another player with less international experience as the constant on-field CP-5 player required in seven-a-side Para Soccer.
After a 1:6 loss to USA, Canada won 4:0 over Venezuela in its second match. Canada then fell 0:1 to Argentina in an extremely tight match against the host. In match four, Canada fell 0:6 to the world's number-three Brazil. On Tuesday 26 October, Canada closed out the tournament with a 5:4 win over Mexico.
Canada has participated in three consecutive CP-ISRA World Championships and finished a best-ever ninth place at the previous World Championship in 2009. Canada also won a bronze medal at the 2007 Parapalympics in Rio.
In 2010, Canada's recruitment for the Para Soccer team was given a boost by BMO, the new presenting sponsor. Print advertisements running in specialty media such as Abilities Magazine encourage people who have cerebral palsy, or who have suffered a stroke or brain injury, to learn more about the team and the try out process by contacting coach Drew Ferguson at dferguson@soccercan.ca