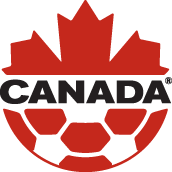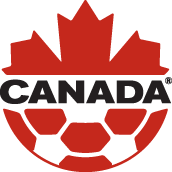 Canada's men's U-17 team played its first full international match of 2010, an 0:2 loss against USA on Tuesday 26 October in Bradenton, FL. USA scored in the 30th minute and again in the 62nd minute in the victory. Tuesday's match was the first of four internationals the Canadian team will play during a 12-day camp in USA and Jamaica.
Canada, whose title sponsor is BMO Financial Group, will face off against USA again in two days time at Canada's base in Sunrise, FL.
"This match was a good first test for our boys and I thought they came through pretty well," said Canadian head coach Sean Fleming. "Playing against a quality side like USA, we learned a lesson that if we don't keep the ball we're going to struggle. They were able to capitalize on a couple of defensive mistakes from a corner and a free kick which was disappointing, but overall I was pleased with the way we kept our shape."
The match, played in scorching 30 degree weather, was initially delayed after Canada's team bus broke down causing a two-hour delay on the way to the venue.
USA took a 1-0 lead in the 30th minute as a shot was deflected past goalkeeper Maxime Crépeau following a scramble in the Canadian penalty box. Despite some early struggles, the Canadian players went into the half time break with their heads up after a competitive opening 45 minutes in which the young Canucks competed well against the powerful USA side.
USA scored the second goal of the match in 62nd minute from a direct free kick. Despite having several second half scoring chances, Canada was unable to convert.
"We spent seven hours traveling to get to the match and playing in the heat it took us 15 to 20 minutes to find our legs," said Fleming. "In the second half, we were able to get a lot of players into the match. We will look to keep possession and play good football in our match on Thursday."
Head coach Sean Fleming's starting XI against USA featured Maxime Crépeau (goal), Parker Seymour, Marco Lapenna, Daniel Stanese, Ismaïl Benomar, Wesley Cain, Christopher Nanco, Bryce Alderson, Samuel Piette, Keven Aleman, and Jay Chapman.
After the Thursday 28 October match against USA, Canada will travel south to face Jamaica on 31 October and 2 November in Montego Bay, Jamaica.
Canada is preparing for the 2011 CONCACAF Men's Under-17 Championship which runs 14-28 February in Jamaica. The championship will feature 12 teams with the top four qualifying for the FIFA U-17 World Cup Mexico 2011.