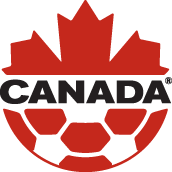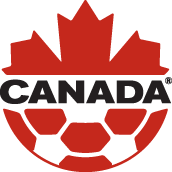 Canada came from behind to win 3:2 over Costa Rica in a men's U-17 international friendly match. Down 0-2, Canada scored three times in the last half hour to even the two-match friendly series in San José and Alajuela, Costa Rica. Keven Aleman scored twice before defender Ismaïl Benomar scored the winner in the 82nd minute of the match.
"It was a great game, back and forth, yet we stuck to our game plan," said Canadian U-17 head coach Sean Fleming. "We really had some encouraging performances throughout the team."
It was Costa Rica's Raymond Salas and John Ruz who scored for the home side in the 6 January match at Estadio Alejandro Morera Soto in the Alajuela district by San José, Costa Rica. Salas made it 1-0 in the 24th minute while John Ruz made it 2-0 in the 56th minute. Salas had previously scored against Canada four days earlier in the 2:0 win on 2 January at Proyecto Goal in San José.
Canada created some good scoring opportunities throughout the match. One close call came midway through the first half after Wesley Cain sent an early cross in to Sadi Jalali. Jalali got a head on the ball, but the ball hit the crossbar and somehow stayed out.
Just three minutes later, Costa Rica took its 1-0 lead on the first goal by Salas. Canada gave away the ball in the midfield and Costa Rica caught Canada on the counter attack. There was some good movement on the ball by the Costa Rica attacker before he fired it in.
Despite being down 0-1 after 45 minutes, Canada remained confident in the locker room.
"We had four great chances in the first half," said Fleming. "We made some slight adjustments, but really we were controlling the play with good possession and by spraying the ball around."
Just 11 minutes into the second half, Costa Rica made it 2-0 on the goal by Ruz. Again, Canada gave the ball away "needlessly" and Costa Rica capitalized. Explained coach Fleming after the match, Costa Rica did not have nearly as many chances as Canada, but did capitalize on the chances they were given.
Canada pushed forward and even created a great chance with a break in by Jalali. Aleman then scored his first of two goals on a free kick with just less than 30 minutes to play.
In the 76th minute, Aleman made it 2-2 with a great shot from outside the box, hitting it directly into the top right corner of the goal.
"We were down by two, but the boys' heads stayed up," said Fleming. "Then it was even 2-2, but they wouldn't let up. We still kept on pressing."
In the 82nd minute, a Christopher Nanco throw in was redirected by 14-year old substitute Jordan Hamilton. Defender Benomar did his best impersonation of a forward and slipped it in for a 3-2 Canada lead.
Keven Aleman was Canada's player of the match. He not only scored a pair of goals, but coach Fleming maintained "he was always a problem" for the Costa Rica side.
Canada's starting XI featured Quillan Roberts in goal, Marco Lapenna, Ismaïl Benomar, Daniel Stanese and Parker Seymour at defence, and Bryce Alderson, Keven Aleman, Christopher Nanco, Samuel Piette, Sadi Jalali and Wesley Cain from the midfield up through to the attack. Lappena was replaced by Adam Polakiewicz in the first half because of an injury (23rd minute); Jalali, Cain and Seymour came off in the second half for Jordan Hamilton (66′), Omari Morris (73′) and Matteo Pasquotti (75′).
Costa Rica starting XI featured a 4-3-3 formation, with goal scorers Ruz and Salas two of the three forwards. Four different Costa Rica players were cautioned in the first half. Costa Rica then made three substitutions after the first half break and two more substitutions during the second half.
Canada, whose title sponsor is BMO Financial Group, is currently preparing for the 2011 CONCACAF Men's Under-17 Championship in Montego Bay, Jamaica. The continental championship, which for Canada opens 17 February against Barbados and 19 February against Honduras, will send four nations to the FIFA U-17 World Cup Mexico 2011.