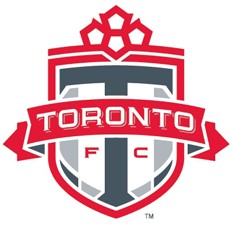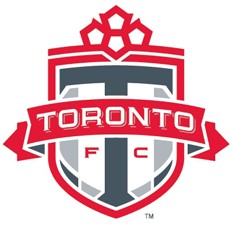 Toronto FC announced Thursday that Aron Winter (pron. A-ron Vinter) has been named the club's new Head Coach and Technical Director. Paul Mariner joins the team as Director of Player Development.
"We have been working over the past few months to build an integrated soccer system that will give us the best opportunity to succeed on the pitch," said Tom Anselmi, executive vice president and chief operating officer, Maple Leaf Sports & Entertainment. "We wanted to establish a management team that is committed to the way the club wants to play, has an international perspective, knows Major League Soccer and believes in the potential of Toronto FC."
"Aron will oversee our entire soccer operation and set the soccer direction of Toronto FC. Paul will be responsible for our club's scouting, player acquisition, player development and our Academy," added Anselmi.
Winter, 43, brings a wealth of international experience to Toronto as both a player and coach. He made 84 international appearances for the Netherlands and played in three FIFA World Cups and four European Championships. He started and ended his playing career in Amsterdam with Ajax (pron. I-axe) and also played in Italy for Lazio and Inter Milan, making over 400 career club appearances.
After announcing his retirement in 2003, Winter stayed with Ajax to begin his coaching career where he has worked with the club's Academy and also as an assistant coach with the first team over the last seven years.
"I am extremely excited by the opportunity that has been given to me to lead Toronto FC," said Winter. "The vision of this club matches my beliefs about how the game should be played, and I look forward to building a team that is capable of delivering long term success on and off the pitch."
Mariner, 57, returns to Major League Soccer after 15 months coaching with Plymouth Argyle in England. He was hired by New England Revolution in 2004 as Assistant Coach and spent six seasons with the club, reaching the MLS Cup three consecutive years. The Revolution qualified for the MLS Playoffs in each of Mariner's seasons with the team.
As a player, Mariner represented England at the 1982 FIFA World Cup and 1980 European Championship. He played over 500 games for Plymouth Argyle, Ipswich Town, Arsenal and Portsmouth.
Bob de Klerk joins Winter and Mariner as part of Toronto FC's new management team in the role of First Assistant Coach. de Klerk worked alongside Winter at Ajax where he was a coach in the Dutch club's world renowned youth academy.
After a spell as Interim General Manager, Earl Cochrane has been named Toronto FC's Director of Team and Player Operations. Stuart Neely steps up to become Director of Toronto FC's Academy. Jim Brennan, Nick Dasovic, Mike Toshack, Danny Dichio and Jason Bent will remain with the club. "We want to thank the existing team staff for their hard work and dedication to Toronto FC over the last few months," said Anselmi. "This new structure gives on-going opportunities for them to play a big role in the future of the club."