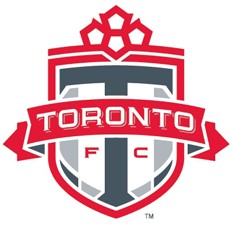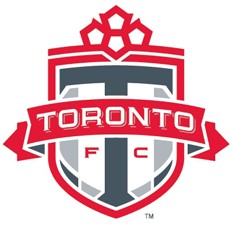 Toronto FC selected four players in Major League Soccer's Supplemental Draft on Tuesday afternoon. Jimmy Banks, Steven Beattie, Spencer Thompson and Scott Rojo were all picked by the club.
"These are four players who have shown good potential," said Paul Mariner, Toronto FC's Director of Player Development. "We will evaluate them and see where they fit into our plans as we move forward towards the new season."
Banks, 21, was selected eighth overall from the University of Wisconsin – Green Bay. He is a midfielder who scored 35 goals and registered 18 assists during his four years with Wisconsin.
Beattie, 22, is an Irish forward from Northern Kentucky University and was taken by Toronto with the 13th overall pick. Last year, he helped NKU win the NCAA Division II National Championship and finished his college career with 77 goals, becoming Northern Kentucky's all-time leading goalscorer. He also registered 30 assists, the second most in
the university's history. He was twice named the NCAA Division II National Player of the Year.
Toronto selected midfielder Spencer Thompson from Michigan State University with the 26th overall pick. Thompson, 22, trained with Toronto FC in the summer of 2010. He started 22 games for Michigan State last year and earned First Team All-Big Ten honours.
Rojo is a 21-year-old midfielder who was taken 44th overall from High Point University. He registered 17 assists in 2010 as he helped High Point win the Big South regular-season title.
Last week, Toronto FC also selected four players in the MLS SuperDraft in Baltimore, Maryland. Defender Demitruis Omphroy, midfielders Matt Gold and Junior Burgos and forward Joao Plata were all picked by Toronto.
Toronto FC 2011 MLS Supplemental Draft Selections
Jimmy "JC" Banks
Position: Midfielder
D.O.B.: August 24, 1989
Hometown: Milwaukee, Wisconsin
Height: 5-8
Weight: 145
College: University of Wisconsin – Green Bay
Citizenship: USA
Acquired: Selected by Toronto FC eighth overall in the 2011 MLS Supplemental Draft
Steven Beattie
Position: Forward
D.O.B.: August 20, 1988
Hometown: Skerries, Ireland
Height: 5-10
Weight: 155
College: Northern Kentucky University
Citizenship: Ireland
Acquired: Selected by Toronto FC 13th overall in the 2011 MLS Supplemental Draft
Spencer Thompson
Position: Midfielder
D.O.B.: January 5, 1989
Hometown: Shelbytown, Michigan
Height: 6-1
Weight: 175
College: Michigan State University
Citizenship: USA
Acquired: Selected by Toronto FC 26th overall in the 2011 MLS Supplemental Draft
Scott Rojo
Position: Midfielder
D.O.B.: April 4, 1989
Hometown: Houston, Texas
Height: 5-7
Weight: 145
College: High Point University
Citizenship: USA
Acquired: Selected by Toronto FC 44th overall in the 2011 MLS Supplemental Draft