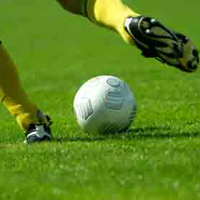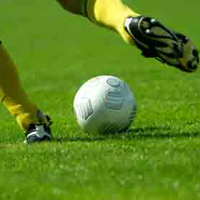 The Soccer Hall of Fame is pleased to welcome in the 2011 Induction Class, comprised of four Players, two Builders, a Pioneer Award Recipient, a Team and Organization of Distinction. The 1979 Vancouver Whitecaps will go in as the Team of Distinction, 32 years after their Soccer Bowl victory, the NASL Championship. The Whitecaps defeated the Tampa Bay Rowdies 2-1 in the Soccer Bowl, before 66,843 fans at Giants Stadium in New York. However, there are those who will claim that the title was really won eight days earlier when the 'Caps' defeated the star studded New York Cosmos, in the semi-final, also played in New York.
In order to reach the final the team won the Western Division of the NASL's National Conference, then overcame the Dallas Tornado and Los Angeles Aztecs in the play offs before meeting the Cosmos in the National Conference final. The first game was in Vancouver with the Whitecaps winning 2-0 before 32,875 on goals from Trevor Whymark and Willie Johnston. They then had to travel to New York for the second leg, which ended with the Cosmos winning 3-2 in a shootout. With the teams tied at one game apiece a mini game was played which the Whitecaps won also in a shootout. In the final, against the Rowdies, two goals from Whymark clinched the title.
The 1979 Vancouver Whitecaps were coached by Tony Waiters and the team in the final included Canadian internationals Bob Lenarduzzi, Bob Bolitho, Carl Valentine and Buzz Parsons along with Alan Ball, John Craven, Phil Parkes, Roger Kenyon, Ray Lewington, Kevin Hector, Whymark and Johnston.
The Soccer Hall of Fame 2011 Inductees:
Players
Nick Dasovic – 62 caps for Canadian MNT. Played professionally in Croatia, France, Scotland, and Sweden, as well as in Vancouver and Montreal.
Lyndon Hooper – 67 caps for Canadian MNT. Played professionally in England, as well as Montreal and Toronto.
Victor Kodelja – 10 caps for Canadian MNT. Played on 1984 Chicago NASL Championship team.
Jimmy Nichol – 73 caps for Northern Ireland, including World Cup Finals in 1982 and 1986. Club career highlighted by successful stints with Manchester United, Glasgow Rangers, and Toronto Blizzard.
Builders
William "Bill" Hoyle – Former OSA President and CSA President's Award Recipient
Rupert "Bert" Goldberger – First Technical Director of Alberta Soccer Association and CSA National Coaching Instructor
Pioneer Award
Len Peto – Former Dominion of Canada Football Association President, and later manager of the Montreal Canadiens
Team of Distinction
1979 Vancouver Whitecaps – NASL Soccer Bowl Champions.
Organization of Distinction
Toronto Ulster United – National Champions in 1925, 1946, and 1951. Ontario Cup Champions in 1927, 1929, 1937.
PLAYERS
Nick Dasovic
Born: Vancouver, British Columbia, December 5, 1968.
Nick Dasovic played 62 times for Canada. Dasovic began his professional career with North York Rockets of the Canadian Soccer League in 1991 and remained with North York in 1992. When the CSL folded at the end of the 1992 season he moved to Croatia and spent some time with Dinamo Zagreb. He was back in Canada with the Montreal Impact for seasons 1993 and 1994 playing in the American Professional Soccer League. In 1995 he was with the Vancouver 86ers briefly and then back in Europe with St. Brieux in France. The summer of 1996 saw him return to the 86ers before joining FC Trelleborgs in Sweden in the fall. Then came a key move to St. Johnstone of the Scottish League at the start of the 1996-97 season. Nick remained with St. Johnstone until the end of the 2001-2002 season appearing in 137 games and scoring one goal. He was named Man of the Match in the 1998 Scottish League Cup final in which he scored for St. Johnstone against the Rangers in a 2-1 defeat. St. Johnstone finished third behind Rangers and Celtic in that season. He then returned to Vancouver for the third time in the 2003 season and by this time the 86ers had become the Whitecaps. Later he entered the coaching ranks to become coach of the Canadian Olympic team in 2008. He also went on to become and assistant coach, and then head coach of Toronto FC in MLS.
Lyndon Hooper
Born: Georgetown, Guyana, May 30, 1966.
Lyndon Hooper played 67 times for Canada, and made his full international debut against Singapore in 1986 in the Merlion Cup. He fist started playing soccer while living in Zambia from age 8 to 11. From Zambia, he came to Canada and grew up in Ottawa, with his first club being Nepean Hotspurs. He began his professional career with the Ottawa Pioneers of the Canadian Soccer League in 1987. However, he continued to play for Wilfrid Laurier University from 1986 to 1990 and was named a second-team CIAU all-Canadian in 1986 and 1987. His years in the CSL took him to Montreal Supra (1988) and Toronto Blizzard (1989-1993) and then to England where he spent one season with Birmingham City in the Football League, appearing in five league games. He then returned to North America and played the 1995-96 indoor seasons with the Cincinnati Silverbacks before moving to the Montreal Impact and helping them win the regular season championship in his first season. In 1999 he was with Hampton Roads Mariners of the USL and in 2000, 2001 and briefly in 2005 he played for the Toronto Lynx. Later, he regained his amateur status and helped Scarborough GS United win the Canadian championship in October 2005.
Victor Kodelja
Born: Capua-Casserta, Italy, Nov 26, 1951.
Victor Kodelja played 10 times for Canada, including a 1974 match against Hungary in Budapest, in which he scored a brilliant goal. While he started his career on the wing he was later developed into a first class defender. He won a Canadian championship medal with Vancouver Columbus in 1969, and then joined the Vancouver Whitecaps when that club was formed in 1974. His years in the North American Soccer League saw him move from the Whitecaps to San Antonio Thunder, Team Hawaii, San Jose Earthquakes, Calgary Boomers, Toronto Blizzard and finally Chicago where he was a member of the team that won the NASL championship in 1984. In total, he played 185 regular season games and 12 playoff games in the NASL, scoring 17 goals. Early in his career he was named "Sun Soccer Boy", an award given annually to the best young soccer player in Vancouver. His peers consider him to have been one of the most skilful Canadian players they ever played with or against.
Jimmy Nicholl
Born: Hamilton, Ontario, June 28, 1956
Jimmy Nicholl is one of the most successful Canadian-born players in history. In his club career, he made 247 appearances for Manchester United between 1975 and 1981, before playing three seasons with the Toronto Blizzard in the NASL, leading the team to two Soccer Bowl appearances. He enjoyed success at Glasgow Rangers, were he won three Scottish League Cups and a League title. He also spent time at Sunderland, West Bromwich Albion, Dunfermline Athletic, and Raith Rovers.
Internationally, he made 73 appearances for Northern Ireland, including in the 1982 and 1986 World Cup Finals.
As a manager, Jimmy was an assistant with Northern Ireland from 1990-93, after being a player-manager at Raith Rovers. His time as a manager at Raith Rovers was positive, as he was able to guide the team to the Scottish League Cup in 1994, and earned promotion into the Scottish Premier League. Due to their Scottish League Cup triumph, they qualified for the UEFA Cup and reached the second round, where they were eliminated by eventual winners Bayern Munich. He also managed at Milwall and Aberdeen, and currently is the manager of Scottish First Division club Cowdenbeath, who have earned the nickname of "Blue Brazil".
BUILDERS
William Hoyle
Born: Salford, England, July 18, 1925.
Bill Hoyle attended Preston Grammar School from 1936 to 1941 and first played organized soccer there as a forward, once scoring 17 goals in four games. After leaving school he played at the senior amateur level and had a trial with Lancaster City. Bill Served in the Fleet Air Arm during World War Two from November 1943 to April 1947 playing on squadron teams during the war years. He came to Canada on February 2, 1954 and shortly after began building his resume in Canadian Soccer. After passing his referees examination in 1957, he went on to become treasurer of the Toronto and District Soccer Referees Association in 1958, and helped found the Eastern Canada Referees Association in 1959. His work in creating infrastructure for referees led to him becoming President of the Ontario Soccer Referees Association in 1966. He was a member of the Organizing Committee for the CONCACAF Youth Tournament in 1974. Bill was elected as President of the Ontario Soccer Association in 1979 and served in that capacity until 1986. During that tenure he guided the OSA through substantial changes to its constitution to meet Ontario Government Regulations, as well as integrating the Youth and Senior associations. In 1988 he was appointed Chairman of the OSA's Heritage Committee, which then became the catalyst for the formation of The Soccer Hall of Fame and Museum. He was made an honourary life member of the Ontario Soccer Association in 1988 and of the Canadian Soccer Association in 2008, and was given the CSA's President's Award in 2007. In April of 2009 he was the recipient of the prestigious June Caldwell Award, by the Government of Ontario, for his services to soccer. A Stockbroker and Investment Dealer by profession he had an extensive career in Banking, Foreign Exchange and Finance before retiring in 1988.
Rupert "Bert" Goldberger
Born: Vienna, Austria but grew up in the village of Penitz.
Bert graduated from high school in 1948, completed Trade School in 1951 and was employed in a paper mill from 1948 until immigrating to Canada in 1957. During the early years of his life in Austria he played semi-professional soccer with Club Ortman in the Austrian "B" division from 1952 to 1957.
He arrived to Toronto in 1957, but moved to Edmonton later the same year. In Edmonton he became player/coach for the Victoria club and remained with them until he retired as a player in 1966.
In 1971 he was appointed and was the first Technical Director of the Alberta Soccer Association and soon became a National Coaching instructor for the Canadian Soccer Association's National Coaching Certification Program. In a time when National and Provincial Technical Directors came and went Bert remained in his position for several decades.
He coached Canada to a place in the FIFA U-16 finals in Scotland in 1989, and again in Japan in 1993.
Bert Goldberger has received the Government of Alberta's Coaching Award, the 3M Coaching Award for Canada, plus the CSA Award in appreciation of over 20 years of dedicated service to the association.
PIONEER AWARD
Len Peto
Born: London, England, June 25, 1890. Died: Solano County, California, November 10, 1985.
Len Peto came to Canada in 1912 and joined the staff of the Canadian Car and Foundry Company in Montreal, eventually rising to the position of Vice President and Managing Director. It was also shortly after his arrival in Canada that he joined the Montreal Amateur Athletic Association (MAAA). During his soccer career in Montreal he played in goal and was a member of the Montreal All-Star team that played in the Carls Rite Cup game against the Toronto All-Stars in 1915. After sustaining a knee injury that would end his playing days, he turned to the organizational and administrational side of the game. In 1923 he became the man behind Montreal Carsteel, one of the greatest teams in Canadian soccer history. During the turbulent years of the 1920's Peto was involved with the Inter-Provincial League and then helped form the National Soccer League in 1926, becoming its first president. The National Soccer League was Canada's first real professional soccer league and Peto held the position of president for 10 years. In 1935, he was elected President of the Dominion of Canada Football Association (today's Canadian Soccer Association) a position he held until September 1939 when he announced that he would not seek re-election. In the years that followed he became involved in hockey and 1940 was invited by Senator Donat Raymond to join the Board of Directors of the Canadian Arena Company. This led to his becoming one of a three man committee directing operations of the Montreal Canadiens, when the club was taken over by Forum interests from private ownership. In 1944 he was manager of the Canadiens team that won the Stanley Cup. Thus he holds the unique distinction of being the only former president of the Canadian Soccer Association whose name is engraved on the Stanley Cup. Len later moved to Philadelphia where in 1946 he sought to establish a National Hockey League franchise and promote the construction of a new arena. He was made a life member of the CSA in 1939.
ORGANIZATION OF DISTINCTION
Toronto Ulster United
Formed in 1914, Toronto Ulster United is one of the most legendary Canadian teams of the past. They won the National Championship in 1925, 1946 and 1951 and were finalists in 1922 and 1937. Also won the Ontario Cup in 1927, 1929 and 1937. Playing in the National Soccer League, which was formed in 1926, they were champions in the first year and again in 1932, 1933, 1934 and 1941. In 1926 Ulster won the Nathan Straus Cup as champions of the International League, a competition played between U.S. and Canadian clubs. In 1928 And 1930 Ulster played Glasgow Rangers in Toronto and also in 1930 Scottish F.A. Cup winners Kilmarnock three times. Other teams Ulster played in international club competition were Sparta Prague in 1926 (in Chicago), Audax Italiano from Chile in 1933, Islington Corinthians in 1938, Liverpool in 1946 and 1948, Belfast Celtic in 1949 and Manchester United in Detroit in 1952. Many Ulster players represented Canada, Ontario and Toronto throughout the years against international touring teams. The team folded in 1963 after spending its final season in the Toronto and District League fifth division.
The Soccer Hall of Fame & Museum was established at The Soccer Centre in Vaughan, Ontario, in 1999 and is dedicated to preserving and researching Canada's soccer history. The first Induction Banquet took place in 2000. To learn more about The Soccer Hall of Fame and Museum, visit www.thesoccerhalloffame.ca.
The 2011 Soccer Hall of Fame Inductee Banquet will be hosted at the Liberty Grand Entertainment Complex in Toronto, on May 28.