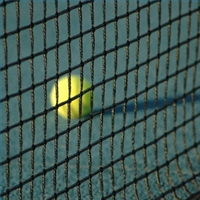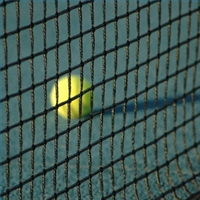 Tennis Canada announced Wednesday the official player acceptance lists for the 2011 Rogers Cup presented by National Bank in Montreal and Toronto. The Top 55 players in the world will be descending upon Canada, including both world No. 1s Novak Djokovic and defending Rogers Cup champion Caroline Wozniacki. The Top 25 women of the WTA will play at Rexall Centre in Toronto from August 6-14, while the Top 30 men of the ATP World Tour will compete August 5-14 at Uniprix Stadium in Montreal.
"We are thrilled to welcome back the best players in the world to Toronto," said Toronto tournament director Karl Hale. "The women's game has been a joy to watch this year with so many emerging talents and rising stars making a name for themselves alongside established pros and fan favourites. We cannot wait for this high-calibre level of tennis to hit the courts at Rexall Centre."
"Montreal is excited to be hosting such an extraordinary field of men again at Uniprix Stadium," said Montreal tournament director Eugene Lapierre. "Our tournament has a history of attracting the best of the best and this year is no different. We have so many tremendous innovations and fan enhancements planned for both cities making Rogers Cup the can't-miss event of the summer."
Other past champions expected at the tournament include six-time French Open
winner Rafael Nadal, 16-time Grand Slam champion Roger Federer, back-to-back
Rogers Cup titlist Andy Murray, Australian Open champion Kim Clijsters and
former world No. 1 Serena Williams. Joining Serena will be her sister Venus, along with recent Grand Slam winners Li Na and Petra Kvitova as well as Wimbledon finalist Maria Sharapova.
"Venus and I are thrilled to come to Toronto this summer to play at Rogers Cup," said 13-time Grand Slam singles champion, Serena Williams. "I am excited to compete for the Rogers Cup championship. Toronto is such a beautiful city and the Canadian fans are very supportive."
New for 2011, Rogers Legends Cup will feature ATP tennis legends Andre Agassi, John McEnroe, Jim Courier and Michael Chang competing in a mini-tournament August 12-14 at Rexall Centre, alongsides the WTA semifinals and final matches. All four champions have had outstanding careers, including their participation in Canada's premier tennis event.
Nadal is looking for his third Rogers Cup title, after winning the championship in 2005 and 2008. Following the Wimbledon final on Sunday, he commented on his scheduled trip to Canada saying, "I'm going to relax a little bit now, start to practice and try to have a good American [hardcourt] season in Montreal and Cincinnati."
The 56-player draw in each city will be completed with the addition of qualifiers, tournament wildcards and Tour special exemptions. These entrants will be announced at a later date.
ENTRY LIST – MAIN DRAW ROGERS CUP TORONTO
(Rankings listed are as of Monday, July 4)
1. WOZNIACKI, Caroline DEN 1
2. CLIJSTERS, Kim BEL 2
3. ZVONAREVA, Vera RUS 3
4. AZARENKA, Victoria BLR 4
5. SHARAPOVA, Maria RUS 5
6. LI, Na CHN 6
7. KVITOVA, Petra CZE 7
8. SCHIAVONE, Francesca ITA 8
9. BARTOLI, Marion FRA 9
10. STOSUR, Samatha AUS 10
11. PETKOVIC, Andrea GER 11
12. KUZNETSOVA, Svetlana RUS 12
13. PAVLYUCHENKOVA, Anastasia RUS 13
14. RADWANSKA, Agnieszka POL 14
15. JANKOVIC, Jelena SRB 15
16. GOERGES, Julia GER 16
17. PENG, Shuai CHN 17
18. IVANOVIC, Ana SRB
19. WICKMAYER, Yanina BEL 19
20. CIBULKOVA, Dominika SVK 20
21. PENNETTA, Flavia ITA 21
22. HANTUCHOVA, Daniela SVK 22
23. PEER, Shahar ISR 23
24. KIRILENKO, Maria RUS 24
25. VINCI, Roberta ITA 25
26. GAJDOSOVA, Jarmila AUS 29
27. SAFAROVA, Lucie CZE 30
28. MATTEK-SANDS, Bethanie USA 31
29. PETROVA, Nadia RUS 32
30. VESNINA, Elena RUS 33
31. WILLIAMS, Venus USA 34
32. ERRANI, Sara ITA 35
33. ZAKOPALOVA, Klara CZE 36
34. BONDARENKO, Alona * UKR 36
35. DULKO, Gisela ARG 37
36. DULGHERU, Alexandra ROU 38
37. MAKAROVA, Ekaterina RUS 40
38. HRADECKA, Lucie CZE 42
39. WILLIAMS, Serena USA 175
ENTRY LIST – MAIN DRAW ROGERS CUP MONTREAL
(Rankings listed are as of Monday, July 4)
1. DJOKOVIC, Novak SRB 1
2. NADAL, Rafael ESP 2
3. FEDERER, Roger SUI 3
4. MURRAY, Andy GBR 4
5. SODERLING, Robin SWE 5
6. FERRER, David ESP 6
7. MONFILS, Gael FRA 7
8. FISH, Mardy USA 8
9. BERDYCH, Tomas CZE 9
10. RODDICK, Andy USA 10
11. GASQUET, Richard FRA 11
12. MELZER, Jurgen AUT 12
13. ALMAGRO, Nicolas ESP 13
14. TSONGA, Jo-Wilfried FRA 14
15. WAWRINKA, Stanislas SUI 15
16. TROICKI, Viktor SRB 16
17. YOUZHNY, Mikhail RUS 17
18. SIMON, Gilles FRA 18
19. DEL POTRO, Juan Martin ARG 19
20. MAYER, Florian GER 20
21. HAAS, Tommy GER 20*
22. NALBANDIAN, David ARG 21
23. CHELA, Juan Ignacio ARG 22
24. VERDASCO, Fernando ESP 23
25. BAGHDATIS, Marcos CYP 24
26. DOLGOPOLOV, Alexandr UKR 25
27. FERRERO, Juan Carlos ESP 26*
28. RAONIC, Milos CAN 26
29. CILIC, Marin CRO 27
30. LLODRA, Michael FRA 28
31. TIPSAREVIC, Janko SRB 29
32. DAVYDENKO, Nikolay RUS 30
33. LJUBICIC, Ivan CRO 32
34. ROBREDO, Tommy ESP 33
35. BELLUCCI, Thomaz BRA 34
36. ANDERSON, Kevin RSA 35
37. SEPPI, Andreas ITA 36
38. GARCIA-LOPEZ, Guillermo ESP 37
39. FOGNINI, Fabio ITA 38
40. MALISSE, Xavier BEL 39
41. MONTANES, Albert ESP 40
42. DODIG, Ivan CRO 41
43. KOHLSCHREIBER, Philipp GER 42
44. MONACO, Juan ARG 43
45. QUERREY, Sam USA 48