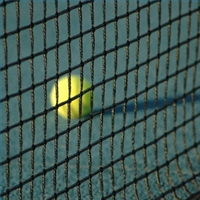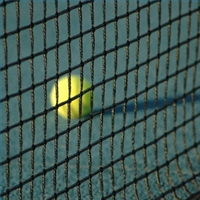 The Miele Canadian Davis Cup team avoided defeat against Ecuador at the Davis Cup by BNP Paribas Americas Zone Group I second round tie on Saturday by capturing the critical doubles match. The pairing of Daniel Nestor (Toronto) and Vasek Pospisil (Vernon, British Columbia) secured the crucial point for Canada with a 7-6(4), 6-4, 7-5 victory over Ecuador's Roberto Quiroz and Emilio Gomez.
Entering the match down 2-0 to the home team, Nestor and Pospisil were in a must-win situation to keep Canada alive in the best-of-five tie. They were able to come through and now the pressure shifts to the singles matches tomorrow where Canada must run the table in order to claim victory over Ecuador.
"The guys were great tonight and gave us exactly what we needed – the win," said Canada's captain Martin Laurendeau. "It is such a luxury to have a guy like Daniel Nestor who will fly all the way from Wimbledon to Ecuador to play Davis Cup for his country because he is so dedicated. He is also able to take our young guys like Vasek and teach them what it takes to win. Vasek showed a lot of poise tonight. I'm really happy with the effort."
Nestor, who increased his Davis Cup doubles record to 28-4, led the way for Canada, showing the young Ecuadorian team why he is the No. 4 doubles player in the world. Quiroz and Gomez, whose combined age matches that of the 38 year-old Nestor, started strong, forcing the Canadians to fight off three set points in the first set. However, Pospisil's strong serve paired with Nestor's veteran savvy doubles experience helped them edge their opponents and provided the key first step in the team's attempt to mount a comeback.
"This win is really good momentum for us," said Nestor. "They played very well but we won the big points early and got better and better as the match went on. This win gives us a chance to come out tomorrow and put up a good fight. It can be hard getting that third one to finish off a team and we are going to try and make it really tough for them tomorrow."
The last time Canada and Ecuador played each other in Davis Cup was at Rexall Centre in Toronto in 2009. In that match-up, Canada entered the third day of play with the 2-1 lead but Ecuador captured the final two singles matches to steal the victory on away soil. The Miele Canadian Davis Cup team will be looking to return the favour on Sunday.
As it stands now, Sunday's lineup will see Pospisil play Julio-Cesar Campozano and Philip Bester face-off against Ivan Endara in what could potentially be the deciding fifth rubber. The captains of both teams do have the ability to substitute their players up to an hour prior to the start of the match. Peter Polansky (Thornhill, Ontario) is the fourth member of Canada's Davis Cup squad.
A win over Ecuador will advance the Canadian squad to a World Group playoff in September while a loss will keep them in the Americas Zone Group I for 2012.
Play will continue with reverse singles action on Sunday, July 10 at 4:00 p.m. ET.