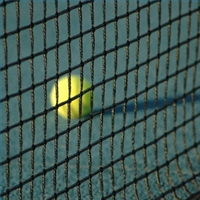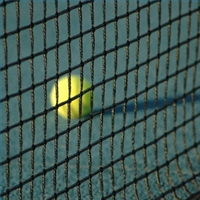 The Miele Canadian Davis Cup team completed their impressive comeback against Ecuador at the Davis Cup by BNP Paribas Americas Zone Group I second round tie on Sunday, after winning both reverse singles matches and completely erasing the 2-0 deficit they faced after Friday's opening matches. Vasek Pospisil started the day with a decisive 6-3, 6-4, 7-5 win over Julio-Cesar Campozano which allowed Philip Bester to go out and capture the deciding rubber against Ivan Endara 6-2, 7-6(4), 6-4. The team now advances to the World Group play-offs for the first time since 2005.
After cutting Ecuador's lead to 2-1 with the doubles victory on Saturday, Canada still needed to win both matches on Sunday to clinch the tie. Pospisil delivered a clutch performance in a battle of the No. 1 players to keep Canada's hopes alive and send the tie into a decisive fifth rubber. Pospisil, ranked No. 191 on the ATP World Tour, broke once in the opening set, twice in the second and the last time at 5-5 in the third frame to secure a straight sets win. The 21-year-old Canadian was poised and solid from everywhere on the court en route to the first Davis Cup singles triumph of his career after winning the doubles rubber on Saturday alongside Daniel Nestor.
"I'm so happy I was able to bounce back today after that first singles match when I really didn't play well and felt like I let my team down," said Pospisil. "Yesterday's doubles match really calmed me down and I took that momentum into today. I'm proud that I was able to give the team a chance and push it to the deciding match."
The pressure was then squarely on Bester's shoulders to put the finishing touch on the team's biggest comeback in history. The No. 229 ranked player came out on fire after losing a tough battle in his first match against Campozano on Friday. He played strong, aggressive tennis against Endara and remained calm throughout the match's ups and downs, never letting his emotions get in the way of his concentration until after claiming match point. In three clean sets, Bester sealed the victory and helped Canada successfully climb out of a 2-0 hole for the first time in the country's Davis Cup history.
"I'm not sure I've had a bigger win in my entire career," said Bester. "I was so excited to come back and be part of this team after missing a few years, and to be able to provide this clutch victory is such a dream come true for me. This is a moment I will never forget."
Canada now moves on to a World Group play-off scheduled for September 16-18 for a chance to reach the World Group. The draw for opponent and choice of ground will take place this Wednesday, July 13. Only 16 nations entered in Davis Cup play qualify for the elite World Group.
"Our team made history today and I could not be more proud of these players or more proud to be Canadian than I am right now," said team captain Martin Laurendeau. "We faced such an uphill battle but the guys never gave up hope, fought for every single point and showed so much character and heart. They gave me a great birthday present! We now get to move one stop closer to our goal of making the World Group and we look forward to seeing what team awaits us in September."
The last time Canada made the World Group play-offs was in 2005 where they lost to 3-2 to Belarus at home. The last time they played in the World Group was 2004.