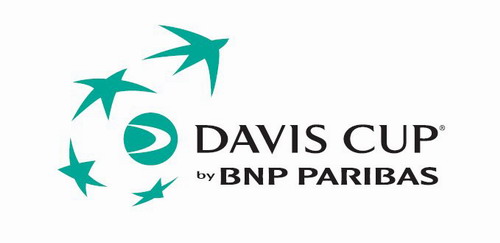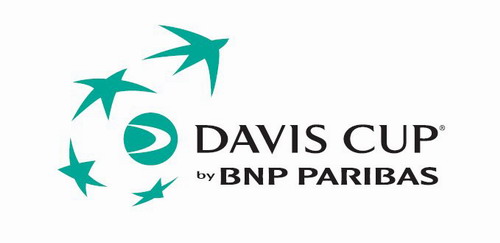 Spain posts first win of tie as Granollers and Lopez defeat Nestor and Pospisil in doubles
The Miele Canadian Davis Cup team leads Spain 2-1 after the second day of play in their Davis Cup by BNP Paribas World Group first-round tie taking place at the Doug Mitchell Thunderbird Sports Centre at the University of British Columbia in Vancouver. Following opening day wins by Milos Raonic (Thornhill, Ont.) and Frank Dancevic (Niagara Falls, Ont.), the pair of Daniel Nestor (Toronto) and Vasek Pospisil (Vancouver) fell to Spain's Marcel Granollers and Marc Lopez 4-6, 6-4, 6-7(4), 6-3, 6-2 in the doubles rubber.
It was tightly contested throughout the entire three hour and 53 minute match. Canada looked at times like it was on the precipice of gaining a firm advantage in the match, but the experienced team of Granollers and Lopez, Australian Open semifinalists just last week, always came back to place pressure on Nestor and Pospisil.
With Canada up two sets to one in the match following a tense tiebreaker victory in the third set, Nestor and Pospisil held break points at both the 1-1 and 2-2 marks of the fourth set but were unable to clinch them. From that point on, Granollers and Lopez, who are ranked world No. 5 and 3 in doubles respectively, looked fresher and they took full control of the match to keep Spain in the running for a quarter-final berth.
"Obviously going five sets, I was trying to save some energy, some mental energy with crowd," said Pospisil, who played well in his first match of the year following a bout with mononucleosis in the off-season. "But Granollers and Lopez didn't really give us any opening, they pretty much shut the door on us there. They played well throughout the whole match and we did the best we could with what we had."
Saturday's result means Canada remains one win away from reaching the quarter-finals for the first time in its history. The third day of competition will see world No. 15 Raonic have the opportunity to clinch the tie for Canada as he is currently scheduled to face Granollers, ranked No. 34 in singles, in the first match. Both teams can choose to change their players up to one hour prior to the match. Spain must win the fourth rubber to keep its hopes alive. The final rubber is currently scheduled to be Dancevic versus Albert Ramos.
"We're still in a great position," Pospisil said. "If you told us earlier we'd be up two to one going into the final day we'd be very happy with that. And we all put in a great effort today, we gave ourselves the best chance of winning, we were not too far from closing the deal today. But we have two strong singles players going in for us tomorrow so everything's going well and we're very confident. We're one match away from a historic run and that was the plan and I think everybody's ready for that."
"We have our No. 1 guy going into the match tomorrow up 2-1," said Canadian team captain Martin Laurendeau. "Milos kind of revels in this kind of limelight. When he's put on this stage, he seems to rise and that's what we're counting on. So we'll do everything to get him ready to play the best tennis he can tomorrow."
Canada is playing in the World Group for the second straight year after falling to France 4-1 in the first round last February, also at the Doug Mitchell Thunderbird Sports Centre in Vancouver. The winner of this first-round tie between Canada and Spain will move into the quarter-finals, while the loser will have to play a World Group play-off tie in September to retain their spot in the top level of the competition. Canada has never before advanced into the World Group quarter-finals.
Play will resume on Sunday at 11 a.m. PT with the two reverse singles matches.