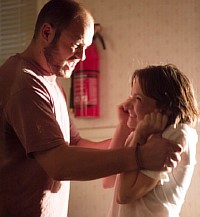 This article was last updated on June 18, 2022
Canada:

Oye! Times readers Get FREE $30 to spend on Amazon, Walmart…
USA:

Oye! Times readers Get FREE $30 to spend on Amazon, Walmart…

"I went out with my guy's friend for a casual drink and while coming back, he stopped the car in a deserted place and raped me. I was totally traumatised and took months to get over it. I hate myself because I could never gather the courage to report it to the police. But I advise every girl to be wary of such over friendly men," says HR executive, Pooja Mehta (name changed on request). This is a clear case of 'date rape'.
As the name suggests, Date rapes take place during a social interaction between dates, friends or just an acquaintance. Some are drugged while some are overpowered. It can be highly traumatic for girls and many of such cases go unregistered. Though we do not deny that this cannot happen to a guy, but instances of women getting date raped are far more.
We bring to you few tips to avoid date rapes:
Never let the guy get your drink: Be present while the drink is being made. There are few commonly available drugs which when added to a drink can neutralise a person's resistance. It also affects the memory of the event. The most common date rape drugs are GHB, Rohypnol and Ketamine.
"These drugs are basically sedatives and not supposed to be taken without prescription. GHB can cause symptoms like relaxation, drowsiness, dizziness, nausea, unconsciousness and a slow heart rate; Rohypnol can cause sleepiness, muscle relaxation and an ability to forget what transpired. In fact, it is 10 to 20 times stronger than the standard sedative," says sexologist Dr Shirish C Malde. Accept drinks only in closed containers- mind you; it should be opened in your presence. And thereon do not leave your drink unattended.
Drink within limits : Do not drink beyond your capacity or mix drinks. It can make you lose inhibitions. You can't afford to be tipsy since it could make it easy for the rapist to overpower you. And if you feel more intoxicated than what you have consumed, leave the premises immediately.
Content writer Nalini Sinha shares her experience, "I had once gone out with friends to a night club. We all started with tequila shots and suddenly I started feeling very dizzy. A friend's friend tried to come close under the pretext of supporting me and I could immediately sense negative vibes. I immediately took my car keys and rushed home."
Dress smartly not provocatively : While it's your right to dress up well for any date or occasion, ensure if you are going to a pub that is far off from your place or where your friends are not accompanying you, try to not dress provocatively.
Sociologist Sandeep Sharma explains, "Our society has yet not matured much that we can accept women dressed in skimpy clothes without attracting unwanted attention. I have heard of many cases where women were molested as their clothes sent out a wrong message." It might attract unwanted attention and might make it difficult for you to escape in case the need arises.
Keep important numbers on your speed dial : This is the quickest way to contact your family or friends in times of need. Sociologist Surveen Kaur says, "I always recommend people to use the speed dial feature. In difficult times, there could be situations where you may not be able to search numbers on your phonebook or dial them. It's best to speed dial."
Keep people informed about your movement : It's very important to let someone know about your whereabouts and your company. If you don't want your parents to know, it's better to confide in your best friend or sibling.
Call centre executive Smita Awasthi shares her experience, "Once on a night out, I faced a similar situation when I had gone out with a colleague. Thankfully, I had informed one of my best friends about my whereabouts and he came to the place immediately as soon as I texted him 'Uneasy'."
Learn to say NO firmly : If you don't want to have sex, say No firmly. And fight it off, if the need be. You can carry sprays for self protection. Advises psychologist Sameer Parekh, "If a woman doesn't fight back or doesn't show boldness in saying NO, the other person will think she's too weak to react. So it's important to fight back."
You can publish this article on your website as long as you provide a link back to this page.