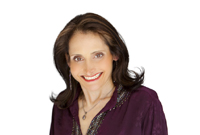 This article was last updated on April 16, 2022
Canada:

Oye! Times readers Get FREE $30 to spend on Amazon, Walmart…
USA:

Oye! Times readers Get FREE $30 to spend on Amazon, Walmart…
Question:

I find myself getting a bit apathetic about relationships, dating, and finding my special someone. It's not that I haven't dated, or haven't dated one or two decent guys in the past. It's just that the decent guys didn't work out for various reasons and the rest of the guys I've been meeting since have been real losers. I'm starting to really wonder whether there are any decent guys left at all or whether they're just already taken at this point? I'm already well into my 30s.

Answer
I'm sorry to hear that, and you're certainly not alone in feeling frustrated. Let me reassure you—there are definitely great guys out there.
That said, what's out there is unlikely to be the issue (and, in any case, it is not something that's under your control). What is under your control is the set of beliefs you allow yourself to hold. I know it may often seem like our beliefs cannot be subject to our conscious control. I, on the other hand, choose to believe that we are fully accountable to ourselves for our beliefs, and that we have the power to change them, rather than powerlessly remaining beholden to beliefs that limit our ability to reach our goals.
Since you courageously reached out to ask your question, I think it's fair to presume finding a life partner continues to be an important life goal for you.
Do you think your belief that there are not any decent guys left may affect your ability to remain open-minded in your interactions with the opposite sex?
As psychologist Judith Sills writes in her book Excess Baggage,
"It's difficult to spot the ways you defeat yourself. But there are clues: patterns of bad luck or bad feeling that you experience again and again, recurring struggles or disappointments you know cannot be mere chance. These are clues you have been leaving for yourself. Use them as a first step toward identifying your excess baggage … On the cognitive level, excess baggage refers to any unexamined values, beliefs, or assumptions that make you sadder, more anxious, more frightened, or generally weaker than you would otherwise have to be."
Since it will be difficult for you to reach your goal while maintaining this limiting belief, make a choice about keeping or discarding it.
We all tend to look for evidence backing up our beliefs. That is why it is so crucially important to be willing to let our beliefs go when they no longer serve us.

About the Author.

Jasbina Ahluwalia is an attorney turned entrepreneur, Indian-American Relationship Expert, Matchmaker and Radio Show Host.
She is the Founder & President of
Intersections Match
, the only Elite Personalized Matchmaking & Dating Coaching Firm in the country serving Selective Singles of South Asian descent Nationwide in the U.S.
Jasbina is also the host of
Intersections Talk Radio
, a
monthly holistic lifestyle show – conversations with published authors/experts on relationships and health and wellness.
You can publish this article on your website as long as you provide a link back to this page.