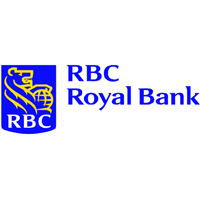 This article was last updated on April 16, 2022

RBC Foundation grants totaling $100,000 will greatly improve access to cricket in Toronto and other Canadian cities
TORONTO (May 24, 2011) – Continuing its commitment to grassroots Cricket in Canada, the RBC Foundation today announced four grants to help improve cricket programming where it is needed most. In Toronto, a $25,000 grant will modify a baseball diamond and help the City of Toronto meet the incredible demand for cricket in its Thorncliffe community.
"Currently we do not offer cricket programming in the Thorncliffe community," said Roger Macklin, General Supervisor, Parks, North York District, in a proposal for the funding. "In the summer we see kids playing 'street' cricket in area parking lots and small alcoves around their schools. Thanks to RBC's generous support we will now be able to offer these kids a better and safer place to play."
With help from the RBC Foundation the City of Toronto will now multipurpose the existing baseball diamond in Thorncliffe's Leaside Park by using portable cricket pitches and stumps on the infield and outfield for learn-to-play programs, coaching clinics and matches. Field permits are free of charge to locally-managed programs for resident or local children. The grant will also enable the construction of a concrete storage bunker (to store the portable pitches and stumps) and expansion of the existing baseball backstop to include a permanent practice space for bowlers and batsmen.
"Demand for cricket space is very high in the City of Toronto, so multi-purposing existing sites and using portable pitches make a lot of sense," added Macklin.
In addition to improving access to cricket in Toronto's Thorncliffe neighbourhood, this spring the RBC Foundation is working with municipal officials and cricket clubs in Montreal, Abbotsford and Victoria. In Montreal's Park-Extension neighbourhood a $25,000 grant will enable the construction of batting cages/practice areas that will help meet the surging demand for cricket in the area. In Victoria, a $25,000 grant will enable the refurbishment of the city's historic Beacon Hill cricket facility and enhance community programs to introduce more youth to cricket. In Abbotsford, a $25,000 grant will enable the renovations and leveling necessary to make the city's Clearbrook Park facility safer and more accessible.
"RBC is proud to build on our tradition of improving access to cricket, and to build deeper connections with the city's multicultural communities in ways that are relevant and meaningful to them," said Jennifer Tory, RBC Regional President, Greater Toronto Region. "Working with Parks and Recreation divisions we aim to create legacies that will enable diverse communities to build on their love of cricket and pass along a cherished tradition to their children."
Over the past five years, RBC and its 'RBC Wicket Cricket' in-school program has delivered free cricket equipment and professional instruction to more than 1,100 schools across the country, and has contributed more than $250,000 worth of RBC Foundation grants to help municipalities, recreation centres and cricket clubs to better service the enormous demand for cricket programming in urban centres. Each summer RBC also donates cricket equipment to various City of Toronto day camps as part of the City's 'Operation Cricket' program.
You can publish this article on your website as long as you provide a link back to this page.