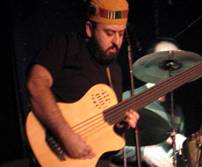 Small World Music Presents
Persian Versions
– Showcasing The Best of  "New Iranian Music".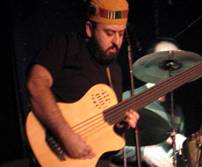 Persian Versions Featuring SOLEY VASEGHI, REZA MOGHADDAS & FRIENDS
Following on the sold-out "Winter Nowruz" concert of last year, Small World Music presents PERSIAN VERSIONS, the second in the series of events showcasing the best of "new Iranian music" featuring the compositions of REZA MOGHADDAS and the voices of SOLEY VASEGHI and WAJMA NOROOR. For more information, please visit www.smallworldmusic.com.
Toronto 's thriving Persian music scene has blossomed in recent years, spurred by the growth of the city's Iranian community and a deep dedication to furthering one of the world's richest musical traditions. Last year's Winter Nowruz concert showcased a cross-section of artists, ranging from young emerging players to legendary figures performing alongside members of Beatmap, a local world-funk ensemble. The concert was recorded by CBC Radio and broadcast on Canada Live in 2008. This year's "Persian Versions" will also tap into the sounds of the Iranian diaspora that connects Toronto to Tehran, fusing the traditional with the modern beats and sensibilities and will include some of the same players as last year's venture along with new, innovative combinations.
Legendary singer SOLEY VASEGHI brings a wealth of experience and innovation in Persian music to the project. Vaseghi, known for his Sufi-inspired lyrical style, survived years of having his music banned after the 1979 Revolution in Iran. His long career, marked by his youthful explorations of new styles, continues to inspire, with recent performances in the US and Canada.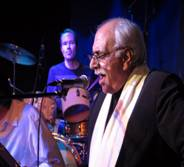 Musical Director for this concert is producer, sound engineer and bass player REZA MOGHADDAS whose compositions will be performed by the troupe formed specifically for this event. Reza started playing piano at the age of nine and entered the world of sound engineering when he was 15. He founded Bamahang Studios – the first digital recording studio in Iran – in 1998 and registered Bamahang Productions in Canada in 2005. Specializing in ethnic and traditional world music, Reza has performed with local Toronto group Beat Map, Reza Derakhshani, Mamak Khadem, Soley Vaseghi and Captive Grooves in Canada. In July 2008 he was the artistic director of the popular Tirgan festival at Harbourfront Centre.
THE MUSICIANS:
Soleyman Vaseghi: vocal
Wajma Soroor: vocal
Shahin Fayaz: tar, robab
Kousha Nakhaei: kamancheh, violin
Reza Moghaddas: bass, keyboards
Alan Davis: drums, percussion
Araz Nayeb Pashayee: daf, dayereh
WHO: PERSIAN VERSIONS
Featuring SOLEY VASEGHI, REZA MOGHADDAS & FRIENDS
WHAT: A Small World Music presentation
WHERE: Lula Lounge, 1585 Dundas St. W.
WHEN: Friday, May 15 @ 8:00 pm
TICKETS: $20 advance @ www.smallworldmusic.com.
Dinner reservations guarantee seating by calling 416 588-0307
WEBSITES: www.soleymusic.ca