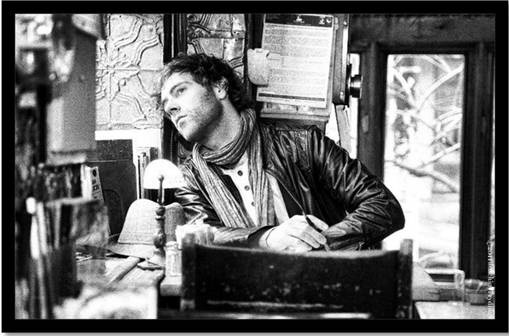 This article was last updated on April 16, 2022
Canada:

Oye! Times readers Get FREE $30 to spend on Amazon, Walmart…
USA:

Oye! Times readers Get FREE $30 to spend on Amazon, Walmart…

Jon Davis has achieved full lift-off with the launch of his sophomore release – Open Shore – a powerful, 11-track album showcasing a painterly ability to translate human emotion into delicate aural canvasses of light blue steel and shale grey, with vibrant splashes of golden hue.
Possessed of a delicate, almost chameleonic voice, you can hear distant similarities in style from James Taylor to Nick Drake, Coldplay's Chris Martin and Royal Wood, to Lindsey Buckingham. Anyone looking to appreciate this for themselves should earmark Davis' CD release on Friday, April 26th at Toronto hotspot, The Rivoli.
Having endured a traumatic head injury in '06, Davis found himself hurtling along a path towards recovery – moving past personal hardships to arrive at a destination where obstacles became opportunities.
One of these is most certainly Open Shore, which speaks to this challenging but triumphant journey. A talent in full bloom, Davis colours this disc with a full complement of smart, insightful lyrics across hook-laden melodies, caressing folk and jazz with an indie-seasoned rock edge, leavened with strong elements of fluff-free pop.
Throughout are messages of hope, and the search for endless possibility. You can hear this in the opening track – "Overcome". Wrapped in a buoyant, James Taylor-esque joie de vivre, it firmly positions Davis as having cleared the shadows by moving into the light. Consider "The Prince's Shadow" – a song whose lyrics combat despair as its aggressive hook reveals the singer front and centre.
On "The Streets Aren't Paved", the singer-songwriter takes an even more assertive lead singer role, illuminating a direction well worth the taking while driving home his highly expressive lyrical content.
Davis presents "After The Birds" as a heartfelt paean to balancing needs over our wants. His soft singing voice, reminiscent of the late Kenny Rankin, sets its sparse presentation into motion as a moody, sweeping soundscape before it spins out of control in the vein of "Aladdin Sane".
Counter this with the timeless poetry of Thomas More in "If All Those Endearing Young Charms" as Davis' gentle, acoustic guitar-driven approach rekindles Nick Drake – his solemn, weathered vocal hitting home his transformation of More's words depicting the power of love over appearances.
Through Open Shore, Jon Davis challenges how we view our world and what we can do to make it better. It's an uplifting wake-up call that's as reassuring as the gentle, forever lapping of the waves, offering us the encouragement we need to get past personal trials by showing us how to – as h