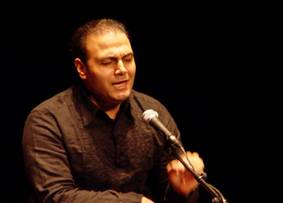 ALIREZA GHORBANI & SHIRAZ- Part of the Sounds of Persia series
Small World Music presents the fourth of the five-concert SOUNDS OF PERSIA Series. One of Iran's top singers, ALIREZA GHORBANI, will perform at the Enwave Theatre along with the Shiraz Ensemble, as part of the monthly series of performances showcasing the breadth and beauty of music from Iran and its diaspora. For more information, please visit www.smallworldmusic.com.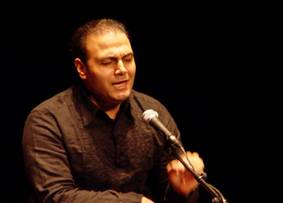 Born in 1971 in Iran-Tehran, ALIREZA GHORBANI is among the finest of the new generation of Iranian singers. Fascinated at an early age by the poetry and the incredible complexity of the style of vocal expression which is peculiar to the traditional Persian music, he began studies with Khosro Soltani, Behrooz Abedini, Mahdi Fallah, Hossein Omoumi and others who have given him unique insight into the rich tapestry of this musical form. He has performed at many important festivals worldwide, with Dariush Talaei and other musicians and has been vocalist with the National Iranian orchestra since 1999 with whom he has performed many concerts and festivals in Iran and abroad.
THE SHIRAZ ENSEMBLE includes some of the best young instrumentalists from Iran and Canada playing classical Persian music as well as original compositions as inspired by the passion for Persian art music repertoire. The artists all benefit from a very strong background of musical training and diverse experience and include Saeed Kamjoo (Kamanche, a bowed spike fiddle), Pedram Khavarzamini (Tombak, a goblet drum), Araz Salek (Tar, a long-necked Lute), Shahin Fayyaz (Rubab, an Afghani short-necked lute), and Nima Rahmani (Santour, a Persian wooden-hammered dulcimer).
Enwave Theatre, 231 Queens Quay W, Toronto
Tickets: $25 & $35 at www.harbourfrontcentre.com. Also at Pegah books by calling 223-0850
Websites: http://www.alirezaghorbani.com/