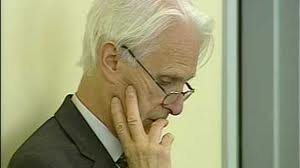 Former judge of Quebec Court of Appeal, Jacques Delisle, is accused of killing his wife. The court learned on its first day of testimony that Delisle had taken a mistress. Delisle got retired only few months before his wife was murdered.
Marie-Nicole Rainville, 71, was shot dead. Her body was found in the family's Quebec City home in 2009. The preliminary reports indicated that she committed suicide but later Delisle was accused of killing his wife. Allegedly, no judge in Canada has ever faced such serious charges until now.
Delisle's former secretary was to testify in court Tuesday. The prosecution also highlighted that this secretary had an illegitimate relationship with Delisle. The two often talked about moving in together and spending life as a couple.
Furthermore, the court heard a 911 call from Delisle, during which he told the emergency service about finding his wife's body at their house. In the recording, Delisle sound shocked and horrified while he explains that his wife had been lying dead.
"Madam, I came home," he said, breathing heavily. "My wife took her own life. What do I do?"
The operator responded: "What happened?" to which Delisle replied: "I have no idea. There was a revolver beside her."
After Delisle was arrested in June 2010, he pleaded not guilty.
"I didn't kill Nicole," Delisle said "I've been destroyed, (but) that doesn't mean I'm guilty."