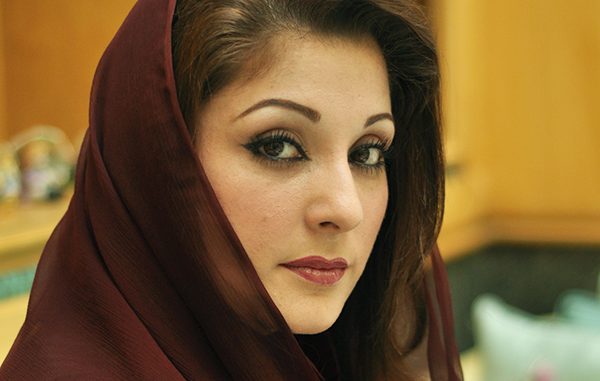 The ongoing hearing on the Panamgate scandal by the Supreme Court's five-judge larger bench heard today by the counsel of Prime Minister Nawaz Sharif's daughter, Maryam Nawaz, that the documents which prove her as the beneficial owner of the Sharif family's properties in London do not bear her signatures. These documents were revealed earlier in the week by a German magazine and later shared in court by PTI's counsel. In the response submitted by Maryam's counsel, Shahid Hamid, she denied two key evidences presented by PTI to establish that she is the beneficial owner of the London flats.
The first evidence submitted by PTI included the Minerva Financial Services Limited Personal Information Form, dated October 14, 2011, which bore Maryam's signatures. However, Maryam has asserted that the form does not bear her signatures. She alleged that "the applicant/respondent (Maryam) does not recall ever having received this form in which there is no mention of either Nielsen or Nescoll. Had the applicant/respondent received this form and signed it she would have made clear that she was authorised signatory of respondent no 7 (Hussain Nawaz) and not the beneficial owner of the shares in these two companies."
Additionally, PTI had submitted another evidence based on 'confidential' communication between British Virgin Islands' (BVI) Financial Investigation Agency and Mossack Fonseca's Money Laundering Reporting Officer, J Nizbeth Maduro, which stated "the beneficial owner of the company is Maryam Safdar." However, Maryam refuted the claim and asserted that she is not involved in any manner with the alleged exchange of correspondence between BVI FIA and Mossack Fonseca.


Loading ...