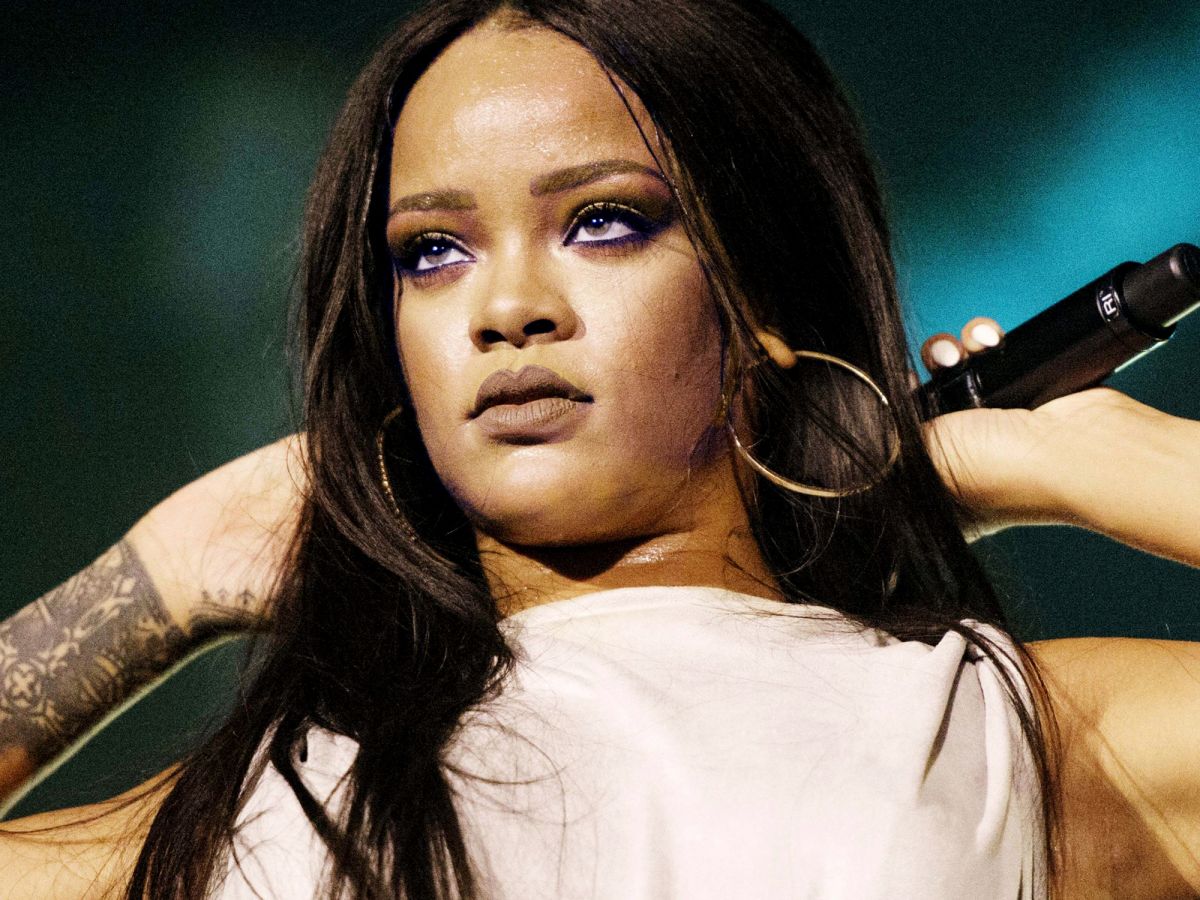 There's a lot that can happen over the course of a single weekend. Rob Kardashian and Blac Chyna can have a five-alarm relationship meltdown over social media; President Obama can get pranked by creepy snowmen; you can miss out on (or purposely avoid) the two-day-only Fruitcake Frappuccino. Or, if you're Rihanna, you can get a major hair makeover like it ain't no thing.
That's exactly what the singer did this past weekend. Sometime between Friday — when she was spotted at LAX with long, dark waves — and Saturday — when she was seen hilariously failing the "Juju on Dat Beat" challenge on BFF Leandra Goodridge's Instagram — she made the change.
When u and ur best friends always late on a challenge but still manage to mess it up ????✌?️ @badgalriri .. @mdollas11 didn't lie when she said we was bout to pass out how we both got tired the same time
A video posted by Boss Women Pray (@leandrasimone_) on Dec 17, 2016 at 10:55pm PST
The video has since racked up nearly 74,000 views — and chances are, the duo's uncoordinated (albeit entertaining) challenge attempt likely isn't the only reason.
Styled in shoulder-length tousled waves, Rihanna's latest look leaves her blonder than ever, and looking damn good. But — as anyone who's gone from dark brown to platinum can tell you — it's rare that the full transformation can happen in the span of a day without inflicting some serious damage. That begs the question of whether the change could be attributed to a (very convincing) wig.
Either way, we're into it, and we hope to see RiRi doing the bleached-out thing for a little while longer. The only downside is that her new 'do has us lusting after a copycat transformation. We can practically smell the peroxide just thinking about it.
A photo posted by @mdollas11 on Dec 17, 2016 at 11:49pm PST
Click HERE to read more from Refinery29.



Loading ...