After the Sanjay Dutt biography, if there is another one on a Bollywood film star that has been grabbing headlines then it is about Priyanka Chopra. The book in questioned is Priyanka Chopra: The Incredible Story of a Global Bollywood Star by Aseem Chhabra. Yet another story that left us quite surprised can be traced back to the times when Priyanka found her stepping stone to success – when she bagged the title of Miss World in 2000.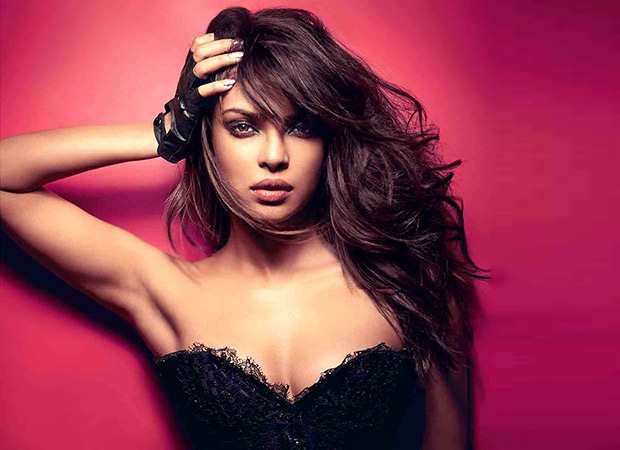 It was a known fact that, Priyanka Chopra, who hailed from Bareilly [a small town in India], was an unconventional beauty when she won the title of Miss World. Along with her, two other Indians bagged the prestigious titles that year, who were Lara Dutta who became Miss Universe and Dia Mirza who became Miss Asia-Pacific. But before winning those titles worldwide, the trio also won the respective titles as Miss India during the beauty pageant that happens in the country every year.
With some prominent members from the entertainment and sports industry comprising of the judging panel, Femina Miss India is considered to be one of the most respected beauty pageants in the country. Pradeep Guha, who was one of the mentors for contestants that year, has spoken about the contest in 2000 in the said book. He revealed that one of the jury members considered that Priyanka Chopra was dark.
The excerpt from the book read, "Not everybody in the jury was initially in favour of her. One person mentioned she's too dark," he recalls, without naming the jury member. She kind of always improved on herself day on day, day on day. I knew that she would give in 200 per cent if she gets in." Guha said. Although he was quite impressed with the actress, he often wondered why she wasn't the obvious choice despite the fact that she only went on to become better as the contest progressed.
"I think she needed a little more confidence. I think she wasn't quite sure initially whether this was the thing she wanted to do. She came in a bit tentatively. By the time the contest started she seemed a lot more collected and definitely more confident of herself."
Part of the reason Priyanka felt unsure was because she was an outsider, as compared to some of the other contestants, including Lara who was already a professional model, maintained Guha.
Currently, Priyanka Chopra is considered to be a global star and is in news for dating American singer-songwriter Nick Jonas. The actress recently wrapped up the final season of her much popular American FBI drama 'Quantico'. On the Bollywood front, she will be reuniting with superstar Salman Khan after a decade in Bharat.
Also Read: Nick Jonas sends a message to the 'HATERS' with a photo of Priyanka Chopra
Click HERE to read more and view the original source of this article.


Loading ...