In May 1967, Dilip Kumar was known as the tragedy king because he died in many of the films he did and psychiatrist treating him in random asked him to "go slow on dying" and do some fun films for a change. One of the films he signed was Ram Aur Sham in which he had a double role. Waheeda Rehman was the senior heroine and the makers wanted Saira Banu as the younger heroine, but Dilip Kumar who knew her and her family said she was too young and refused to work with a bachcha. Saira who was at the peak of her career took his decision as an insult and felt doubly insulted when Mumtaz was signed for the role and the film became a classic and a mega hit.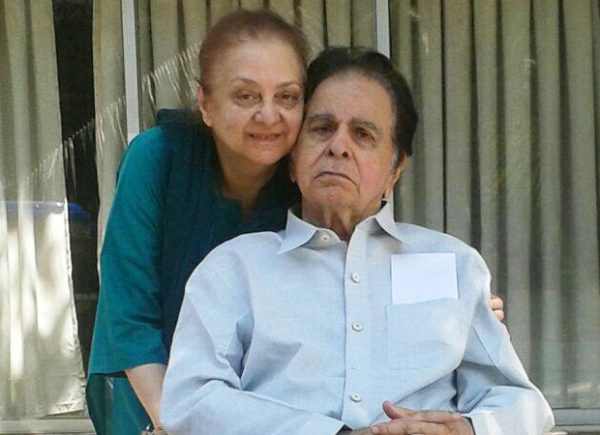 It was a time when very reliable sources say that she was having affairs with other heroes, especially the Jubilee Kumar who was a Hindu and a married man. Saira's mother and her entire family were disturbed and asked Dilip Kumar to help. The most eligible bachelor in the country agreed to help but went several steps ahead and offered her to marry Saira who was twenty-two years younger than him. The marriage was solemnised on October 11, 1967 after which they never had any problem till a woman called Asma came into Dilip Kumar's life and created hell for Saira which lasted till Asma just vanished from Bombay.
Look, at the tragedy of the real life of the tragedy king. He should have been celebrating his anniversary with his beautiful wife, but he is fighting perhaps his last battle for life and she is helping him fight his battle like she has been doing for the last ten years.
Also Read : Bollywood's All Time Grossers: Aamir Khan DEFEATS Salman Khan, Shah Rukh Khan, Amitabh Bachchan, Dilip Kumar and Dharmendra!
Click HERE to read more and view the original source of this article.


Loading ...