Are Alia Bhatt and Katrina Kaif awkward with one another as they have the 'Ranbir Kapoor' factor in common? According to reports in a section of the media, the two beautiful ladies shared less than warm vibes at a recent Diwali party hosted by Shah Rukh Khan. However a very prominent guest at the do dismisses these reports as "attempts to add spice to a non-incident"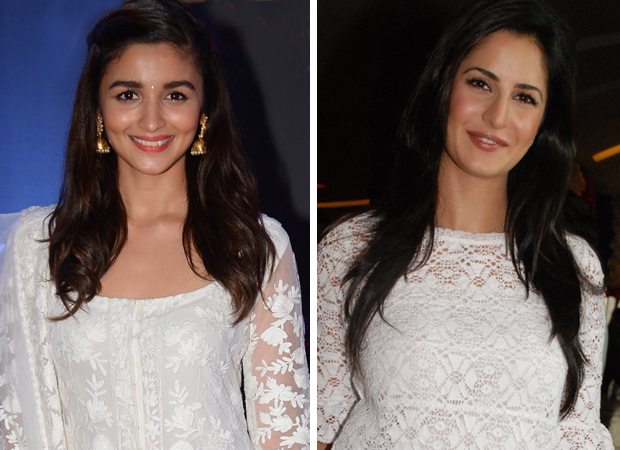 "Katrina and Alia are very comfortable with one another. They visit the same gym. And Katrina has been advising Alia on matters pertaining to fitness only. That's where their friendship started. That's where it remains," says the guest from SRK's bash who knows both the actresses well.
"They don't discuss their love life with one another, or whom they dated in the past or are seeing in the present. Ranbir is not discussed by Alia and Katrina at all. These are all spiced up stories being circulated to titillate readers. Stars do not sit around discussing their love lives and it makes little difference if two actresses who dated the same actor meet socially." says the friend.
In the past Akshay Kumar was dating Raveena Tandon and Shilpa Shetty. The two actresses continue to run warmly into one another at various social get-togethers without any awkwardness.
In fact Raveena told me, "The awkwardness is all in the people's mind. They try to make you feel conscious of the past baggage which we all have left behind long ago. Come on, we are all mature individuals."
Also Read: WATCH: Katrina Kaif struggles with this dance step during 'Suraiyya' shoot in Thugs Of Hindostan
Click HERE to read more and view the original source of this article.


Loading ...