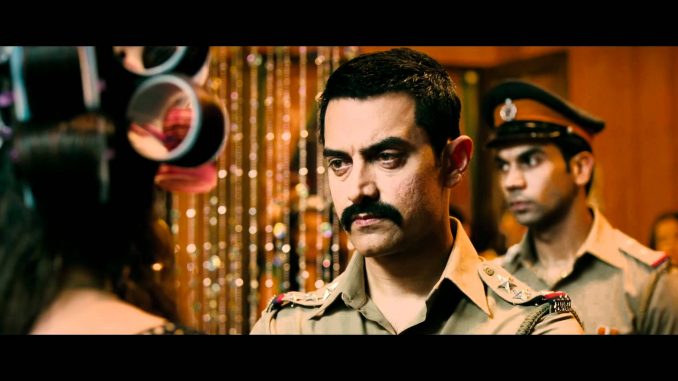 Slated to release on November 30th, 2012, ardently awaited
Talaash
, starring
Aamir Khan
, Rani Mukherji and
Kareena Kapoor
, opens door to advance booking for a movie which is almost 100 days away! Surprised huh? We all are by the way the news is spreading like wildfire. But it's all a bluff.
Clarified by Ritesh Sidhwani, producer of Talaash, that it is all untrue and just an abstract of someone's wild imagination. The news has been flashed all over Internet and news websites are pouring in posts about the advance booking of a movie which is almost three and a half month away.
People claimed that this was Mr.Perfectionist, Aamir Khan's way of letting the world know of his previously altering release date of his upcoming movie "Talaash: The answer lies within". In days afore, Aamir had been changing the release date of his movie, for some reason or the other, increasing the anticipation in his fans , so this time its all set with a new window poping up with the advance booking option for the flick. All is brusque and feign. There is no such option available to book a flick 3 months in advance.
The movie is a psychological thriller starring Mr.Perfectionist ,Aamir Khan ; our very own Bebo a.k.a Kareena Kapoor ; Queen of hearts, Rani Mukherji,Shenaz Patel, Nawazuddin Siddiqui and Raj Kumar Yadav.
Movie promotions are yet to commence, but with the news flying around is that Talaash, under the umbrella of Excel Entertainment and Aamir Khan Productions,distributed by Reliance Entertainment, with story and screenplay by Reema Kagti along with Zoya Akhtar, will allow the fans to pre-book tickets for the film, has taken all by surprize.
This is led to assumptions and speculations that it is a new way to deploy audience's premonition. A technique well thought of, though! Whoever did this created waves and ripples in a matter of few hours.
But it is a trend followed in Hollywood, where biggies open with advance booking benefit, but news that Talaash is attempting to recoup the interest which flickered by the delayed release and changing release dates, by opening advance booking is all absurd and erroneous.
After Satyamev Jayate, Aamir has garnered alot of attention and support from his fan base and has reached millions of hearts all across the globe, so that is likely to reflect in his upcoming movie, with love poured in terms of Box Office Collections.
All are expeditiously waiting for the movie to hit the screens on 30th November,2012, also hoping that Mr.A.Khan likely scales to new heights.
Watch the trailer here:
http://www.youtube.com/watch?v=M97P3zoUIos
Click HERE to read more