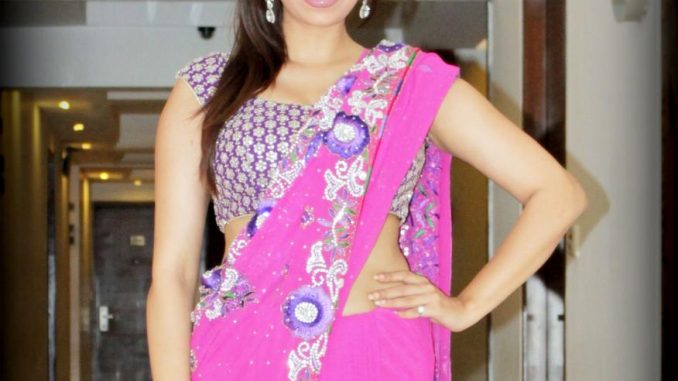 We recently caught up with Model/Vj/Actress Pooja Misrra showing off her sexy curves in Ahemadabad .Well we all know nobody does dandiya and garba better than the gujratis!
So when we spotted Pooja Misrra on a double mission in ahemadabad ,that of a chief guest at Navratri celebrations aswell as promoting her upcoming film 'Hum Baaja Baja Denge' in Ahemadabad it came as no surprise! We saw Pooja groove along with the locals who cheered her on with full gusto .We do not blame them as she looked absolutely edible and seductive in a hot pink saree with a purle backless blouse.
We noticed how she swayed her curves graciously to the garba sounds leaving the audience panting for more! I am sure Ahmadabad is going to be seeing a lot more of her soon! Rock on!
Hum Baaja Baja Denge is directed by none other but the original Don fame Chandra Barot which also stars Jackie Shroff opposite our own Spare Me diva.