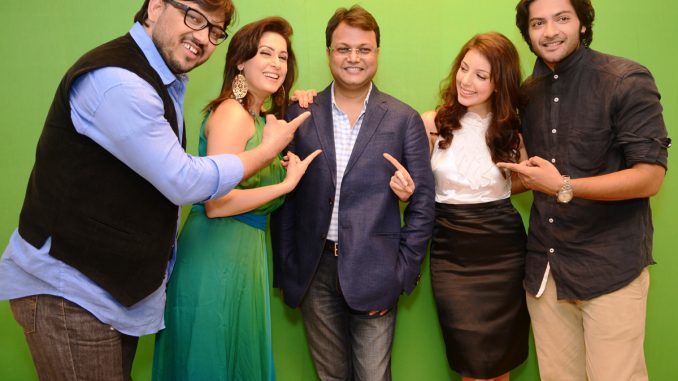 You can publish this article on your website as long as you provide a link back to this page.
This article was last updated on April 16, 2022

Funtime for Baat Bann Gayi stars
Gulshan Grover, Ali Fazal, Amrita Raichand and Anise cast of, Baat Bann Gayi got together with director Shuja ali, Vibhu Agarwal and Sayed Asif Jah for an informal gettogether before heading for dandiya, enjoying the festive season. Here are a few moments of time in frozen frames….