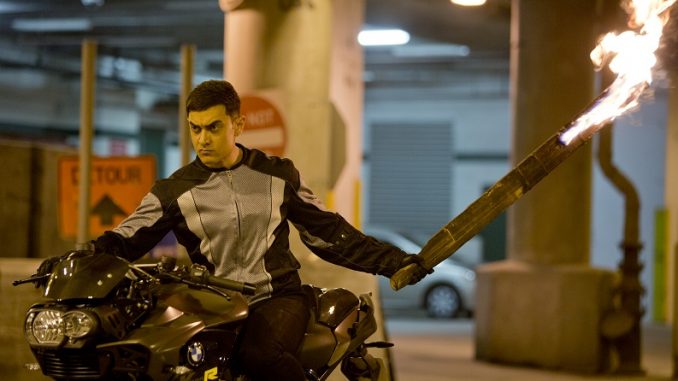 Aamir Khan, who got on the bike for scenes, in his big hit, Ghulam, which was released some years ago, gets on the bike once again for his next release, Dhoom 3. Vikram Bhatt's Ghulam went on to become one of the biggest blockbusters of that year.
While Aamir was seen riding a light weighing bike in Ghulam, the actor will now be seen riding a heavier bike in his big film, Dhoom 3. It is a high end, stylish BMW bike. The actor will be performing breath taking stunts on the bike in the film. Aamir went through special training to perform the stunts on the bike.
Also there were safety measures that had to be taken before shooting the stunts on the bike. Dhoom 3 is slated to release on 20th December.