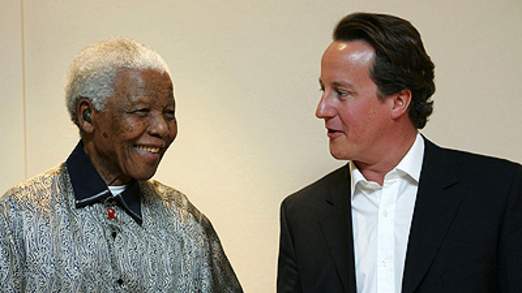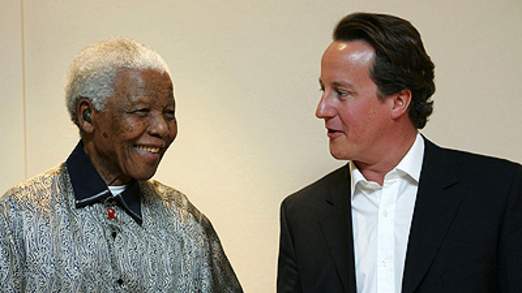 Several British political leaders including Sir John Major, Tony Blair, Gordon Brown, David Cameron, Nick Clegg and Ed Miliband will attend the official memorial ceremony for Nelson Mandela on Tuesday.
The former South African president, who remained imprisoned for 27 years by the apartheid regime, died at the age of 95 in his home in Houghton, Johannesburg, on Thursday.
Mr. Mandela's memorial service is arranged to be one of the largest gatherings where various former and present international heads-of-state, politicians, celebrities and hundreds of thousands of ordinary South Africans will gather Soweto stadium in Johannesburg.
South Africa is organizing for the arrival of world leaders as the official mourning continues for the country's first black leader.
The South African government has confirmed in advance to provide for 200,000 people to attend. Thousands of individuals have already paid their tributes by leaving flowers, icons, and photographs across the front of the Union Buildings, Pretoria and also outside Mr. Mandela's residence in Houghton, Johannesburg.
Besides U.K. delegation, UN Secretary General Ban Ki-moon, U.S. President Barack Obama, French President Francois Hollande, the new Iranian president Hassan Rouhani and leaders from Brazil, Germany, India, Spain, and Australia, along with many others will attend the service.
Mr. Cameron will represent the U.K. at the memorial at the same stadium that was also the venue for the closing ceremony of the World Cup in 2010 – Mr. Mandela's last public appearance.
It is the first time in many years that all of the British surviving prime ministers have planned to gather at the same event abroad, although they will possibly travel individually.
Before Mr. Cameron leaves for South Africa, he will join MPs in memorial tributes to Mandela in the House of Commons on Monday afternoon. The special commemorative session will be held in place of departmental issues discussion and the rest of the day's House of Commons business is also expected to be scrapped.
Mr. Mandela's state funeral will take place in his tiny home village of Qunu in the Eastern Cape on Sunday, where the Prince of Wales will represent the Queen among a smaller group of statesmen attending the funeral itself.
Article viewed on Oye! Times at www.oyetimes.com.