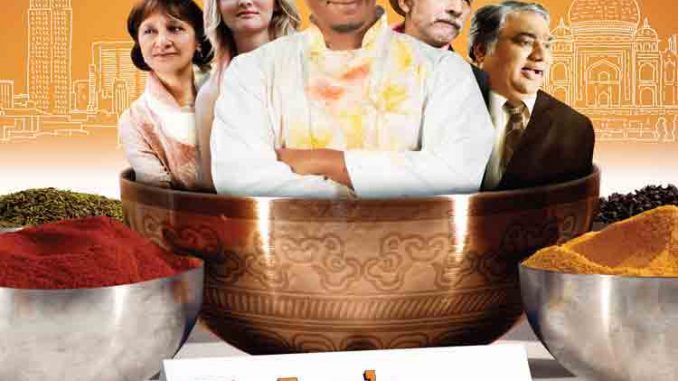 Forget about the popcorn! On November 19th, North America's mouth will be watering for Shah Jahani Biriyani, flaky samosas and sumptuous chicken tikka masala at the premier of
Today's Special
!
A feel good foodie film, Today's Special stars Aasif Mandvi of "The Daily Show" as Samir, veteran Bollywood actor, Naseerudin Shah and queen of cuisine, Madhur Jaffery. After working for years as a sous-chef, Samir is passed up for a much-deserved promotion. Instead of following his dreams of studying cuisine in France and fleeing his disappointment, Samir heads home to Jackson Heights, NY, to take care of his father's flailing Indian restaurant. As he struggles to accept how his father ran his kitchen, Samir's character discovers his own unique flavor identity with the help of an unexpected master of food and of life, Akbar (Shah), a cab driver. Samir reconnects to his roots and proves that tradition is not always stagnant as he elevates his ethnic food with modern technique.

Aasif Mandvi, who also co-wrote the film, is best known as a correspondent on The Daily Show With Jon Stewart. In addition to multiple impressive New York Stage credits, Aasif has successfully made a name for himself in film and television appearing in: The Last Airbender, Spider-man 2, Ghost Town, Music and Lyrics, Tanner on Tanner, The Mystic Masseur, The Siege, Analyze This, Sex and the City, Oz, CSI, Law and Order, E.R., Jericho and Curb Your Enthusiasm.
In addition to Today's Special, Aasif will also soon be seen in: It's a Kind of a Funny Story, Premium Rush and Margin Call.