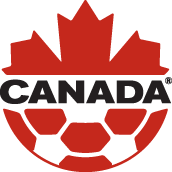 Fans can follow Canada's national team on television and online via the internet as Canada competes for a spot in next year's FIFA Women's World Cup Germany 2011. CONCACAF has announced that all matches from the upcoming CONCACAF Women's World Cup Qualifier will be broadcast online via CONCACAF.com. It has also announced that the Canadian Broadcast Corporation will broadcast Canada's matches on CBC, CBC Bold and CBCSports.ca.
The 2010 CONCACAF Women's World Cup Qualifier runs this 28 October to 8 November in Cancún, Mexico. Canada is one of eight teams competing in the championship, with the eight teams divided into two groups. One group features Canada, Trinidad and Tobago, Guyana and host Mexico while the other group features USA, Haiti, Guatemala and Costa Rica in the other group.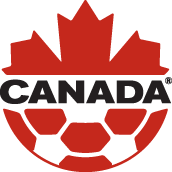 Group play runs 28 October to 2 November, with Canada's matches on 29 October (Canada v. Trinidad and Tobago, 18.00 local), 31 October (Canada v. Guyana, 18.00 local), and 2 November (Canada v. Mexico, 20.30 local). Two teams from each group advances to the semi-final stage.
The semi-final matches will be played Friday 5 November at 18.00 and 21.00 local. The winners not only advance to the final, but also qualify for the FIFA Women's World Cup Germany 2011.
The match for third place and championship final will both be played on Monday 8 November. The winner takes home the CONCACAF championship trophy, with Canada last winning the continental crown 12 years ago in 1998. The third-place team, meanwhile, qualifies for a November playoff against the fifth-place team from Europe (a home and away series against either Italy or Switzerland).
Canada, whose title sponsor is Winners and presenting sponsor is Teck, has participated in four consecutive FIFA Women's World Cups (Sweden 1995, USA 1999, USA 2003 and China 2007). Canada is currently training in Mexico and is scheduled to announce its final 20-player roster next Wednesday 27 October.