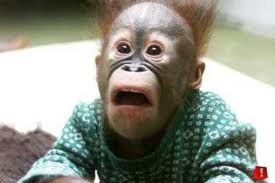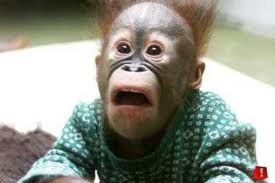 Sixteen million, three hundred and twenty-five thousand, nine hundred and five. That's quite a mouthful and that's something nobody is going to be shouting come Monday when the OLG offices open. There was no winning ticket for last night's Lotto Max which means the whole thing is rolled over to next week for a new and bigger pot of $25 million.
Don't forget today's 6/4 with $11 million up for grabs.
Sunday
Tomorrow is the most important of days when we all should be sayings thanks to our mothers. They raised us, clothed us, fed us, and loved us when sometimes we weren't necessarily being so lovable. That is an amazing example of unconditional love. Be sure to let your loved one know that you recognise and appreciate her contribution to your life.
Emergency Preparedness Week
The government web site shows May 1 to 7 as an event to raise awareness about being prepared for emergencies: having an emergency kit; making an emergency plan; and identifying risks in the region. In going down the list I see natural disasters like earthquakes which may not seem applicable to Canada (Remember Japan!), but there are other possibilities like power outages. When the lights are on, it seems kind of silly, but should we all be asking ourselves what we would do if the power did get cut?
Book Reviews
I reviewed a couple of books recently. Shameless by Pamela Madsen sees this 43 year old mother of 2 going on a personal journey of sexual self-discovery. Reading the word "sexual" I'm sure is going to make people think it's titillating, but you will find it's more inspirational for women. Make Love Not Porn by Cindy Gallop talks about the author's personal experiences as she discovers a total lack of sex education in our society.
A couple of things I mentioned yesterday…
May 4th
Ha! I realised that I missed Star Wars Day. "May the Fourth Be With You". [groans] Oh my gawd, what a terrible pun.
Movies
Hey! I just looked at the listings. Anybody consider heading out to the cinema this weekend? Thor opens today. Rotten Tomatoes gave it 82%. Fast Five comes in with 78%. [chuckles] Not that Mom would want to see either one of those films!
See you all around on the pages of Oye! Times.
6/49: Sat, May 7, 2011: $11,000,000
Lotto 6/49: One chance in 13,983,816
Lotto Max: Fri May 13: $25 million (No MaxMillions)
Lotto Max: One chance in 28,633,528
All the latest winning numbers
You can visit the Lotto web site and check out all the latest winning numbers including Poker, 49, Lottario, Keno, Pick 4, Pick 3 and Payday. Of course, all the Encore numbers can be found there as well.
Mother's Day: Sunday, May 8, 2011
Click HERE to read more from William Belle
Article viewed at: Oye! Times at www.oyetimes.com