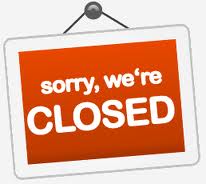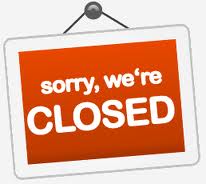 It's the last weekend of July and it's a long one. Monday, August 1st is the civic holiday which means three not two days to fit it all in. I know the prediction is that the office is going to be empty Friday as many cut out early for the cottage to turn this into a four day mini-mid-summer vacation. I don't have a cottage but it'll still be a good one to catch up on all those things I can't get done due to that never ending consternation which rears its ugly head from Monday to Friday: the job. By the way,
Environment Canada
is saying it going to be a good weekend in Toronto: sunny all the way through to Monday; just a few showers to put up with on Friday. Don't forget your umbrella.
Last weekend I took in two movies which turned out to be well worth watching. Friends With Benefits with Justine Timberlake and Mila Kunis may be a formula romatic comedy but it worked. (my review here) Captain America: The First Avenger (my review here) is a comic book blockbuster action adventure but it's a good one. I recommend it.
Today, Friday July 29 we see two interesting films opening I intend on catching over the weekend. Crazy, Stupid, Love is a romantic comedy with Steve Carrel and Cowboys and Aliens stars Daniel Craig as, well, a cowboy fighting aliens. Hmmm, now there's a combination I haven't seen before: the ol' west meets outer space.
Crazy, Stupid, Love
Cowboys and Aliens
I am looking forward to sleeping in, doing some laundry and catch up this week's episodes of the Daily Show and the Colbert Report. Oh yeah, did I say that I'm looking forward to sleeping in? I am writing these words Friday morning at 5:30am. Damn, I have no idea why but I woke up early which is going to make this day a long one at work. Do I actually work or spend my day just trying to stay awake?
Good luck to all of you and your long weekend. See you around the pages of Oye! Times.
Lotto Max: Fri Jul 29: $10 million (No MaxMillions)
Lotto Max: One chance in 28,633,528
6/49: Sat, Jul 30, 2011: $3.5 million
Lotto 6/49: One chance in 13,983,816
All the latest winning numbers
You can visit the Lotto web site and check out all the latest winning numbers including Poker, 49, Lottario, Keno, Pick 4, Pick 3 and Payday. Of course, all the Encore numbers can be found there as well.
References
Wikipedia: Annual events in Toronto: August
August
* Roncylicious, a showcase of the diverse flavours of Roncesvalles Avenue, running August 4th through 31st, with over thirty participating businesses.
* The Canadian National Exhibition (CNE, or "the Ex"). (official web site: August 19 to September 5)
* The Taste of the Danforth festival showcases the mostly Greek culture of The Danforth and has expanded to include other cultures of the area. (official web site: Aug 5, 6 & 7)
* Toronto Buskerfest – A festival of Street Performers: August 25 -28, 2011
I have been to buskerfest a few times and it is always a blast. If you haven't been, you have to try this out. Funny, entertaining and sometimes simply amazing.
* Taiwanfest previously known as TCF (Taiwanese Cultural Festival). (official web site: August 26 – 28)
* Toronto's Festival of Beer: August 5 – 7: New location!
Hours for the Festival: Friday, August 5: 4:00pm-10:00pm; Saturday, August 6: 1:00pm-7:00pm; Sunday, August 7: 1:00pm-7:00pm
Location: Toronto's Festival of Beer moved to its new location in 2009 at Bandshell Park. Located at Exhibition Place, the park is easily accessible by both the TTC (Toronto Transit Commission) and GO Transit. Constructed in 1936 and inspired by the Hollywood Bowl, Bandshell Park is the perfect location for the Festival.
* Markland Wood Annual Family Fun Day is held on the second Saturday in August (Saturday, August 6, 2011), celebrating summer with clowns, The Toronto Police and Firefighters, games, face painting and lunch.
The Best of Failblog
Click HERE to read more from William Belle
Article viewed at: Oye! Times at www.oyetimes.com