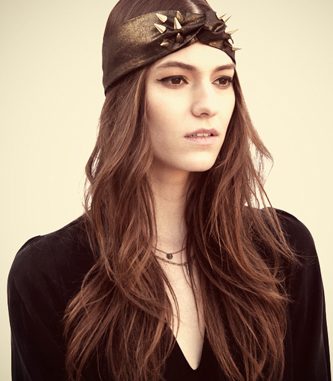 Whether you want to warm your ears in this (sorta-kinda) chilly weather, or need to pack some haute head heat for upcoming Coachella, Luv AJ has you covered! Known for masculine finishes, heavy chains, and general badass-ness, Amanda Thomas of Luv AJ has collaborated with UNH to branch out and expand into other accessories, giving us her take on every fashion blogger's favorite: the turban. Presented in a mix of fabrics and finishes from gold lamé to perforated leather, and even including a lovely light black mesh option — this collection has something that every noggin can delight in. Click through to make your pick.






Photos:Courtesy of Luv AJ.
Click HERE to read more from Refinery29.