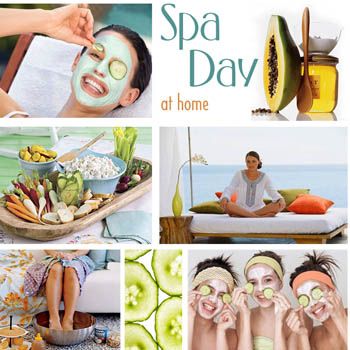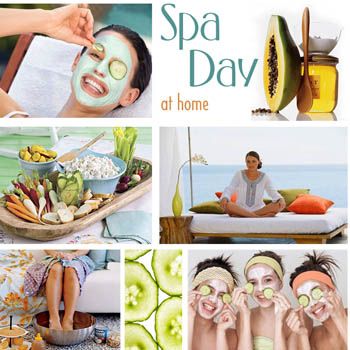 When all the girlfriends are to gather at your place then why not enjoy the amazing experience of
home spa
together to enjoy the
home spa party
. The spa party idea will bring out the excitement of attaining a good relaxed and well spent quality time.
Before the party preparations
If all the girls are joining the spa party then the main ideas for the spa party are to get them excited with the thought of relaxing home spa environment with special scented candles and soaps. The most important spa party idea is to send a proper home spa party invitation.
Spa party decorations
Yes even for a home spa party the idea is to get the home spa ready with the candles, lots of candles and soft lighting. Set up the music system for light and nice relaxing music.
The best home spa party idea is to get the exotic summer refreshing drinks ready for the spa and add the touch of amazing home spa with the amazing glasses and bottles that complement the atmosphere.
Yet another home spa part idea is to provide all the nice amazing goodies which include the beautiful aromatic hand creams, nail polishes and grooming tools. If the home spa party involves girls then what a treat would it be if you include some nice chocolates and candies to the menu. The entire place will look like a nice relaxing atmosphere for bonding and relaxing.
Food for spa party
When it's all about intoxication in the home spa party ideas then the food that has to be served should follow the same theme. The most amazing home spa party idea is to add some fresh fruits and vegetables in a tray for the guests to enjoy while they have the home spa treatments. The vegetables will be delicious with the most tasty and rich dips. Even the fruits can be served with chocolate, caramel or whipped yogurt dips.
The rich snacks like cheese trays, the shrimp rings or some vegetable rolls or the onion rings will provide the most amazing taste during the home spa party. This will add a great touch to the event.
Home spa activities and more
Despite the home spa activities for the bonding session get the guests to play some relaxing games which may include sharing and icebreaking games that let the guests initiate conversations and help them talk to each other openly. Thehome spa party idea is to get the guests relaxed. For a good healthy and funny conversation play games which include; 'who, where, why game' in a truth or dare style this will build the level of comfort among the ladies. When the comfort level is built the ladies can help each other in the grooming activities.
Click HERE to read more from Fashion Central.