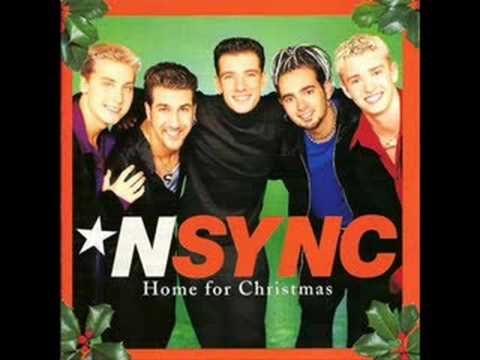 Everyone has a moment that marks the beginning of the holiday season for them. Whether it's seeing thatone movie on TV or getting that yearly call from that one great-aunt (you know, the one who you forget how you're related to her), the signs that 'tis the season are way more personal than just seeing a Christmas tree and menorah set erected in your apartment lobby. It's a mix of simple joys, annoyances, tastes, smells, sounds, and sights that make the holidays what they are. Ahead, we've listed the 29 that really do it for us. Did we miss any?

Love Actually is playing every time you turn on the TV.
Photo: Courtesy of Universal Pictures

No one will say anything if you wear a beanie indoors.
Photographed by Chantal Adair

You hope for this *NSYNC song to play over the intercom whenever you step into a department store.
Photo: Courtesy of Amazon

Crushed velvet is a staple.
Carven Fit And Flare Dress, $721.88, available at My Wardrobe.

You know the day of the week by which Salvation Army bell ringer is in front of your office door.
Photo: Jessica Hill/AP/Corbis

Hot toddies!
Photo: iStockphoto

When you're spending more nights at holiday parties than nights you're not.
Photo: Fabrice Lerouge/Onoky/Corbis

When your ex-boyfriends and ex-almost-boyfriends start calling "just to check in."
Photo: James W. Porter/Corbis

Starbucks reveals its seasonal cups.
Photographed by Chantal Adair

It takes you an extra five minutes to leave any location (to put on your jacket, your mittens, your hat, your scarves, your…).
Rag & Bone Dunaway Hat, $240, available at My Theresa; Rebecca Taylor Collar Coat, $795, available at Rebecca Taylor; ASOS Cable Mitten, $18, available at ASOS.

There's a new plate of sugary, sparkly cookies each time you go into your office kitchen.
Photo: moodboard/Corbis

Matching pajama sets.
J.Crew Short Sleeve Pajama Set, $78, available at J.Crew.

The city streets start smelling like a pine forest.
Photo: Bo Zaunders/Corbis

Tissues out! This Coca-Cola ad makes a reappearance.
Photo: Courtesy of Coca-Cola

Bands and musicians you forgot existed start putting out bizarre holiday singles and albums.
Photo: Courtesy of Amazon

Your bank account is looking pathetically thin, while your waistline seems to be continually expanding.
Photo: Getty Images

That one weird guy in your office starts wearing a Santa hat every single day.
Photos: Courtesy of NBC Universal

When matching your red lipstick to your red dress becomes a weekly challenge.
Topshop Cherry Red Skater Dress, $84, available at Topshop; Armani Beauty Lipstick, $30, available at Barneys.

Photos: Courtesy of JibJab.com

Your roommate makes her yearly attempt to light up the fireplace.
Photographed by Amelia Alpaugh

You have to count the number of cousins you have again and figure out which of them you'll see this year, so you can make sure you're armed with gifts.
Photo: Martin Harvey/Corbis

You find yourself Googling the official dreidel rules.
Photo: Courtesy of Google

Scented candle overload.
Photos: Courtesy of Amazon

Candy canes and sufganiyot become their own food group.
Photo: Getty Images

You start trading advice about the best black, opaque tights with random shoppers.
Photographed by Geordy Pearson

Best Of and Year In Review lists start clogging your RSS.
Illustrated by Isabelle Rancier

Ugly sweater parties.
Photo: Courtesy of Christy Kurtz

Everything you own somehow is covered in glitter.
Photo: iStockphoto

Novelty socks.
Tosphop Red Snowflake Socks, $6, available at Topshop; Old Navy Cozy Socks. $4, available at Old Navy; Gap Fair Isle Socks, $12.95, available at Gap.
Click HERE to read more from Refinery29.