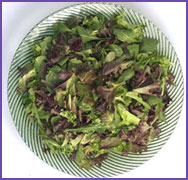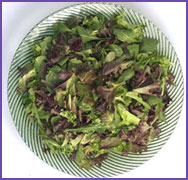 Ingredients :
2 onions, quartered
500g broccoli
¼ cup oil
1 tbsp finely chopped fresh ginger
4 sticks celery, sliced
1 small bunch of Chinese cabbage
250g snow peas
¾ cup water
2 chicken stock cubes
8 spring onion, sliced
Method :
Separate onions into layers. Trim stalks from broccoli, cut stalks into sticks, cut broccoli tops into florets.
Heat oil in work or large frying pan, add onions, broccoli stalks and ginger; stir-fry 1 minute.
Add broccoli florets, celery, cabbage and snow peas, stir-fry 1 minute.
Stir in water and crumbled stock cubes, cover, simmer about 3 minutes or until vegetables are just tender, stirring occasionally.
Serve topped with sliced onion.