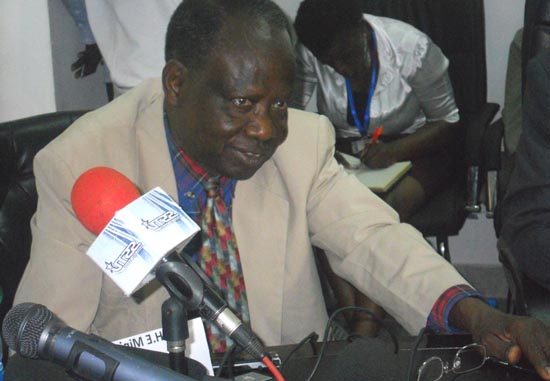 Mr. Joseph Lagu the Special Advisor to the Government of Southern Sudan and also the former Anyanya leader has called upon all the militia groups' leaders operating within South Sudan borders, to surrender their arms.
Lagu lamented yesterday that after last year's elections, militia groups started threatening the lives of South Sudanese in the region.
"If it's a matter of losing elections today, why don't you wait for the next term? That is why the periods are definite. So, am appealing to them (militias rebelling against the Government of Southern Sudan) that it is not correct to take lives of your brothers and sisters simply because you want to be this or that," Joseph Lagu stressed.
Lagu said that Anyanya gave birth to Sudan's People Liberation Army /Movement, SPLA/M and SPLA/M eventually liberated South Sudan, he reminded the militias that it's been a long struggle.
"My appeal to our other boys, who have chosen to take up arms, again, is to rethink their position. Take up arms for what? We took up arms to liberate ourselves from the colonial powers, against whom are they taking up arms?" he asked.
According to Lagu, since 1820 the people of South Sudan started their struggle for freedom when Mohammed Ali Pasa invaded the country.
South Sudan will be declared the Republic of South Sudan in the 9th of July 2011.
Article viewed at: Oye! Times at www.oyetimes.com