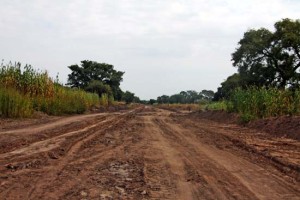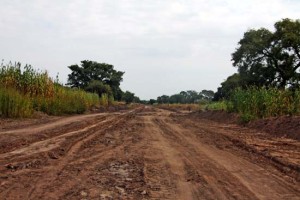 The ongoing construction of a new road in Rumbek East County will drastically reduce insecurity in the area, County Commissioner David Marial Gumke has said.
Gumke has at the same time expressed his pleasure with the development, saying it will open the state by connecting Lakes to neighbouring Unity State.
"Completion of the construction of this road will not only contribute to economic development of this state but will also facilitate the reduction of insecurity in form of cattle raids between the two neighbouring states", he said.
The road construction is being funded by the Sudan Recovery fund in collaboration with the World Food Program (WFP).
Commissioner Gumke also urged the state's youth to participate in development activities.
Meanwhile, Lakes State authorities have launched the construction of the County Police headquarters across the eight counties in the state.
The Rumbek East County police headquarters was officially launched on Thursday by Lakes State Commissioner of police at Aduel County.
Major General Saed Chawuol Lom Ayual told the press that the Republic of South Sudan government through the Ministry of Interior Affairs have embarked on the exercise in a bid to address insecurity across the country.
"It is our policy as the government to ensure that each county has a police headquarters. We have so far established the facilities in Awerial, Maper, Nyang and Aluakluak and now Rumbek East"; he said.
Click HERE to read more.