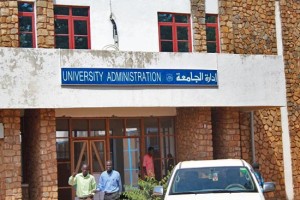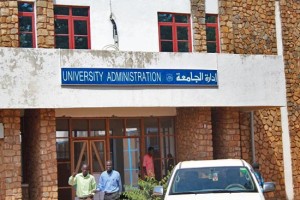 Lecturers at the University of Juba have downed their tools over salary arrears.
The University of Juba Academic Staff Association declared the strike on Thursday, saying their patience had run out after staying for several months without pay.
A letter addressed to all the campus staff referenced "Open Strike", expressed that; "Despite the fact that payments of our salaries for August and September 2011 was delayed for almost three months, you have been diligently carrying out your duties and responsibilities. Nonetheless, this attitude was not appreciated by the authorities in charge of the university. Instead of receiving payment for the arrears of July and salary of October by the end of October, in accordance with the directives of the Ministry of Finance, we have not received any payment to date", states the letter.
The President of the Association Dr Andrew L. Athiba explained that in a quest for a solution to this impasse, the leadership of the association met the campus Principal a week ago and briefed him on the matter.
On 12 November 2011, the executive committee of the association submitted a letter to the Vice Chancellor requesting expedition of the payment by 16 November 2011 with a condition that failure to pay will result into a strike.
"Unfortunately, up to 4:00pm on Wednesday, November 16, 2011 there was no sign of payment being made", Dr Athiba said.
The staffs demanded that "the salary must be paid timely as from 20th and the last date of the payment must be 30 November 2011".
Dr Athiba said the lecturers will press on until their grievances are adequately addressed.
The Secretary General of the Association Kimo A. Adiebo said about 200 staffs who did not receive their pay are involved in the strike.
"The arrears range from 3,000, 5,000 to 8,000 South Sudanese Pounds respectively.
The strike is the latest addition to the numerous challenges faced by the University of Juba including lack of accommodation and learning facilities among others.