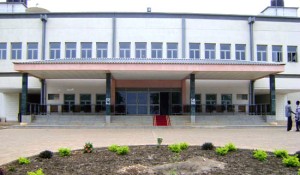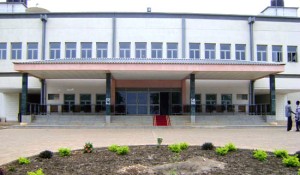 The South Sudan National Legislative Assembly today in its sitting no. 29/2011 held at the SSNLA Main Hall received the General Education Bill (2011), Higher Education Bill (2011) and the Diplomatic and Consular Services Bill (2011) which were tabled by the minister for Justice Hon John Luk Jok.
The minister explained the rationale of the bills and the constitutional provisions upon which they are anchored. He stated that the Transitional Constitution of South Sudan gives the National Assembly the power to enact laws on matters relating to general education, higher education as well foreign affairs and international representation. The bills were formally received by the Clerk of the Assembly who read out their respective titles.
During the same sitting Hon George Andrea Jama from Western Bahr el Ghazal state (SPLM) enquired why the entire cabinet of the Republic of South Sudan is in Mombasa, Kenya. In response, the minister for Parliamentary Affairs explained that the cabinet is in Kenya as part of an official exchange programme with their Kenyan counterparts. The minister also clarified that the members of the cabinet are not on holiday in the Kenyan coastal city as alleged by Hon Jama. He reported that the cabinet is being led by the Vice President Hon Dr Riek Machar Teny in the trip. He also explained that the Kenyan cabinet will also visit South Sudan in due course as part of the programme.