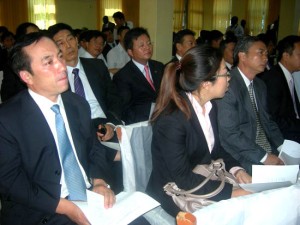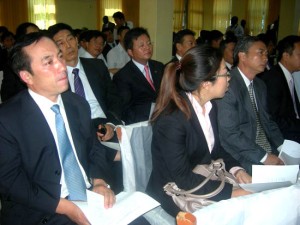 A group of Chinese investors are in South Sudan to explore various investment opportunities in the infant nation.
Thirty investors from different sectors led by Shi Yonghong arrived in Juba Tuesday and were welcomed by the South Sudanese Ministry of Commerce, Trade and Investment.
Speaking at a ceremony held at the Home and Away Business Center in Juba to showcase areas of investment opportunities to the investors, the delegation affirmed its intention to create investment ties with South Sudan in a bid to spur economic growth.
The investors who arrived in Juba from Tanzania and neighbouring Uganda listed their main areas of investment as farming, electricity, transport, construction, automobile and building.
"We are seeking further our cooperation by investing in South Sudan. As members of organisations involved in machinery and electricity in China, we are willing to raise our influence to enhance strategic cooperation, investment and development", said Yonghong.
"We would like to exchange information and contacts with the Republic of South Sudan and other institutions which will in turn guide us on available opportunities", he added.
The South Sudanese Undersecretary of the Ministry of Commerce, Trade and Investment Simon Nyang welcomed the delegation and said South Sudan had massive investment opportunities.
"I thank you for showing an interest to invest in South Sudan. South Sudan is not only a new nation in the world but also the world newest investment destination. There are great opportunities in various sectors such as agriculture, infrastructure, electricity and tourism", said Nyang.
This is the third largest group of investors to visit South Sudan after Netherlands and Japan since the attainment of independence in July this year.