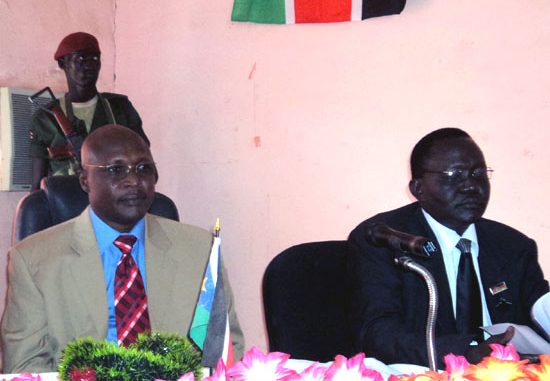 The Eastern Equatoria State (EES) Legislative Assembly yesterday adjourned for a 3 months recess after being in session the last six months.
"The Parliament commenced its recess after 61 sittings with 23 resolutions being passed of which two crucial Bills were discussed," the Assembly's Speaker, Mr. Emmanuel Ambrose Ocholimoi disclosed to the public during the closure in a colourful ceremony at the State Assembly Hall in Torit.

He applauded the work of Members of Parliament both at plenary and committee levels saying it had been so exciting and difficult but they managed to sail through.
Although Parliament violated the law for extending sittings to 61, the Speaker said the move complies with the State conduct of Business which provides for such a break.

He said that the House faced several challenges but persevered to serve the people they represent by presenting key issues of interest and advocacy. He mentioned the successful referendum and the Independence of South Sudan as part of the key achievements this year.

The State Governor Hon. Louis Lobong Lojore commended Parliament for patience and hard work on legislations especially MPs from pastoralist communities who quelled their conflicting clans to embrace peaceful coexistence.

He wished them a happy Christmas holiday and a prosperous new year while on recess.

Mr. Ocholimoi urged the MPs to refrain from unnecessary public meetings and utterances surmounting to hate speech that may cause conflicts among their constituents.

He advised the MPs to visit their constituencies and propagate their programs but warned them to stop giving false promises that would create criticisms from their electorates.