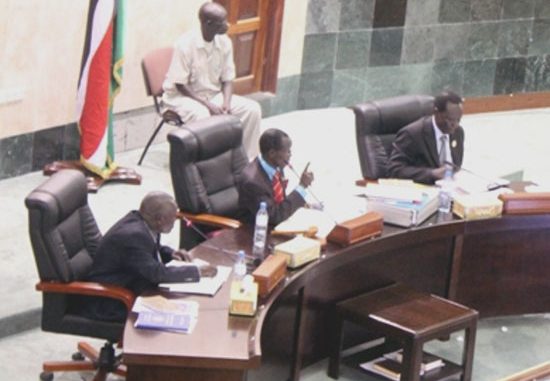 The South Sudan National Assembly, (SSNA) warned security personnel over mistreatment of journalists at the national parliament premises which is supposed to observe the rule of law and order.
The House Speaker Hon. Wani Igga told the August House that he will take tough measures on the assaulters and described their act as "unfair."
"We need press coverage so that our people know what is happening in parliament, what we do here isn't known to the public, so this is unfair," the Speaker added.
"It is useless for us to make laws if the public isn't informed because they won't conform to them. So how are we going to punish an offender against laws they dont know about?"
"So in the absence of the official reporting at least we should be covered by the media houses be it newspapers, televisions, radios," said Igga.
The call follows a motion raised by Mr. Deng Chol Deng from Upper Nile State over concerns that journalists are mistreated in the parliament premises.
Security officers manning the parliament premises yesterday acted under the orders of unidentified officer and manhandled Mr. Mading Ngor a Radio journalist on allegations that he entered the parliament main hall despite the absence of laws prohibiting him.
Mading was harassed and physically assaulted leaving his trousers torn.
MPs condemned the act of the security officers tarnishing the image of the National Parliament. The MP from Meridi County of Western Equatoria State Mr. Bashir Gbandi criticized the act and called for tough measures to be taken against the officers.