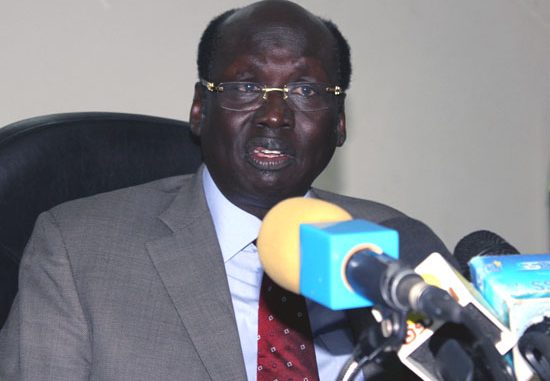 The residential office of President Salva Kiir was last Thursday gutted in fire caused by an electrical fault; destroying property of unknown value, the government Spokesperson has reported.
Dr. Barnaba Marial Benjamin, the government Spokesperson told the media yesterday in Juba that, "the electrical short circuit damage the furniture, some books in his office and almost the entire structure; but his residential home and family are safe," Marial said.
"I want to put this clear that, there was no sabotage in the case of the fire that had caused the damage," he added.
He pointed out that, "the Ministerial Council has passed a resolution to form an investigative committee to find out how the electrical fault happened," Marial said.
The Council also tasked the Ministry of Housing and Infrastructure and that of Electricity to establish a professional Committee to check on all electric wiring of the government houses in order to avoid reoccurrence of a similar nature.
This is the latest fire out break in Juba at the President's office after a fire engulfed the Chinese' Beijing Hotel in Juba last December 2011; burning properties worth millions of Sudanese Pounds to ashes.