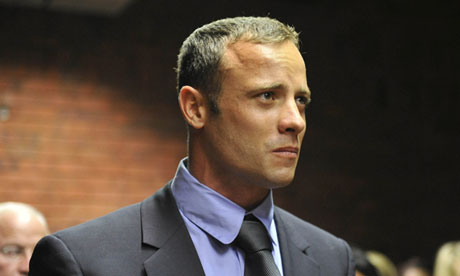 This article was last updated on April 16, 2022

The foreign media is bidding over a photograph of the toilet door which Oscar Pistorius shot through when he killed his girlfriend on Valentine's Day. According to Hilton Botha, the former lead investigator, the foreign media is willing to pay up to $50 000 (R458 000) for the photograph.
Pistorius has testified that he shot through the locked toilet door and smashed it with a cricket bat. Botha said the local media has also offered between R5 000 and R10 000 a picture. Botha confirmed that an officer at Boschkop police station was offered $50 000 for the picture.
"If that happens (the leaking of photographs), both the State and the defence's cases could be destroyed. I decided at that point that all pictures should be sent off to forensics immediately. That way we had no pictures and there could be no leak," said Botha. "But with that kind of money, you just never know. Someone could get past or the officers go to eat something and you just don't know what could happen."
Botha has resigned from the police force to get into the private security sector. The news was confirmed by Brigadier Neville Malila of the SAPS Gauteng provincial office on Thursday.
"When the media turned its back, a departmental investigation was done on me – a year and three months after the incident. I have been looking for a long time for a job that pays better as I can't send my son to university on a police salary. After the business with Oscar I just started looking harder," Botha said on Thursday.
You can publish this article on your website as long as you provide a link back to this page.