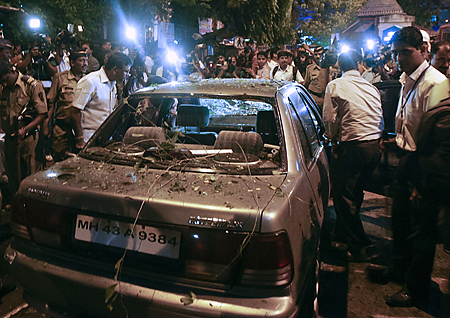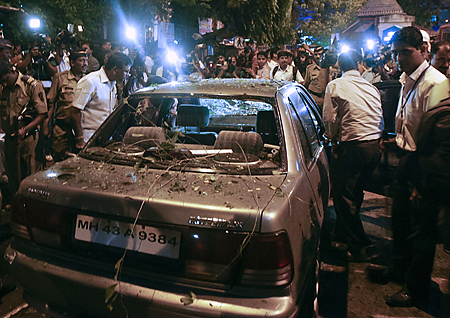 Mumbai: 20 people dead & 113 are wounded due to the serial bomb blasts in the financial capital of the country, Mumbai. After the 26/11 incident it was another terrorist attack in the city, almost three years later.
In the recent reports, Maharashtra Chief Minister, Prithviraj Chavan said that, 21 people are dead. The union home minister, P, Chidambaram said that, the death toll may rise. The first attack happened at the Zaveri Bazar. Chidambaram expressed his grief against the explosion & said that, "This was a coordinated attack by terrorists. The other two bomb blasts occurred at the Opera House & Dadar. Zaveri Bazar & Opera House is at Southern Mumbai, one of the busiest places of Mumbai. And the bomb blast also occurred at the place which is several kilometers far from the main markets. Other three blasts occurred at 6.50 & 7 PM. It was also detected that one of the blasts occurred by the scooter.
When the 2008 incident occurred 166 people were died. And this time already the death toll has risen to 21. Due to this tension India has called off the possibilities of talks between India & Pakistan, as in 2008 also the Pakistani militant group was involved. After the bomb blasts in Mumbai, the Pakistan government expressed their anguish for those people who died & are fighting with their lives in the hospital.
After the 2008 attack, this was the other attack on Mumbai. Last time almost 60 hours the terrorists attacked in the sumptuous hotels, Taj & Oberoi of Mumbai, one busy train station & a Jewish center. There were no indication of that Wednesday's attack were part of a lingering siege.
Mumbai was always been at the gun-point of the militant groups. In December, the Indian intelligence department informed the Mumbai police that some Pakistan militant groups are planning to attack Mumbai once again on the New Year's week. That's why the Maharashtra Police demanded more police force for the security of the people. Today, police also conducted house-to-house searches to find out those four people who are supposed to carry the terrorist attack. Computerized photographs are also been released to find them out.
In March, 2010, the Mumbai police arrested two suspected people & challenged that they stopped a serial terrorist attack in the city. That's why in September, police issued high alert in the city during the Dushera & Diwali festivals.
Article viewed at: Oye! Times at www.oyetimes.com