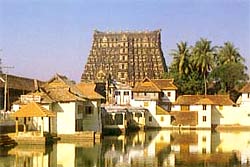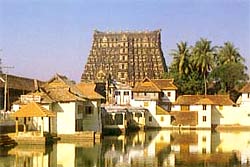 New Delhi: The Supreme Court has appointed a committee, which will count the value of the Sree Padmanabhaswamy Temple, Thiruvananthapuram, very soon. They will also work upon the security & safe-keeping of the wealth.
The court has earlier decided to open the other vaults of the temple to discover the whole amount of wealth hidden in the temple. But now the apex court of the country decided to open those vaults later on. Before that, this wealth should be safe & secured & the responsibility is with the newly formed committee. It has also been said that, the amount of money that is Rs. 1 crore invested by the state for the security of this wealth till the decision by the apex court will be declared is not enough.
When the wealth of the open vaults was evaluated, it was Rs. 1 lakh crore rupees, which made the temple the most richest temple of the world. From these vaults, rare jewels, gold idols, jewelry, brass platters & lamps, etc. were recovered.
Article viewed at: Oye! Times at www.oyetimes.com