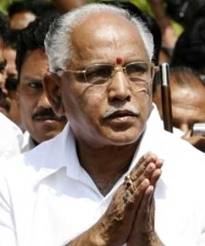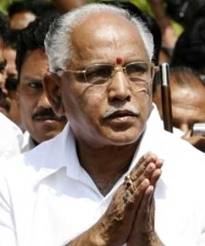 Former chief minister BS Yeddyurappa is all set to appear in front of the high court. The court will hear the bail pleas of the former CM. He was admitted to SJICSR on Monday when he compliant about artery blockage. The angiogram at SJICSR revealed no blockage to the arteries, but the doctors did find traces of plaque in his inner arterial walls, which if not taken proper care of can lead to the arteries getting blocked.
He was arrested on Saturday and sent to judicial custody but only spent a few hours locked up as he was shifted to the SJICSR due to complains of chest pain.
BS Yeddyurappa was arrested after special Lokayukta court judge N Sudhindra Rao turned down bail on Saturday in two of the five corruption cases and illegal land deals filed against Yeddyurappa by two Bangalore advocates.
Political party BJP's lawyers who are representing BS Yeddyurappa filled two petitions in court, the first one was for interim bail and the second for regular bail and they pleaded for them to be heard on Tuesday.
Things presently look far from rosy for the former chief minister as police authorities on Monday put forward the investigation reports to Lok Ayukta special court on the second private complaint of alleged land denotifications against Yeddyurappa.
Article Viewed on Oye! Times @ www.oyetimes.com