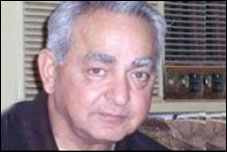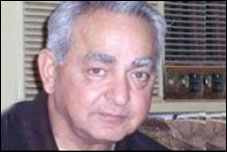 Fasih Bokhari who was yesterday appointed as the Chairman of National Bureau of Accountability (NAB) has vowed that he will do his best to dismantle corruption from the country but warned that it will require a team effort from everyone associated with NAB.
Fasih Bokhari released this statement on Monday while chairing an introductory meeting of the senior officers at NAB Headquarters on Monday.
He believes that combined determined efforts will need to be taken in order to root out the nuisance of corruption that has gripped the nation for so long.
Admiral (R) Bokhari also underlined that all stakeholders and national institutions shall have to work in synchronization to accomplish the most wanted goal of wiping out the pest of corruption from the society.
He also stressed that in order to achieve the desired output the prevention side of corruption needs a lot of attention.
He articulated the desire that the institution of NAB should be revitalized by bringing in vastly skilled professionals in different fields to upgrade services and capacity of NAB.
Earlier, the Federal Ministry of Law on Sunday issued a notification, appointing Admiral (Retd.) Fasih Bokhari as Chairman National Accountability Bureau (NAB).
President Asif Ali Zardari glued his signature on the summary forwarded for the appointment of Admiral (Retd.) Fasih Bokhari as NAB Chief.
Article Viewed on Oye! Times @ www.oyetimes.com