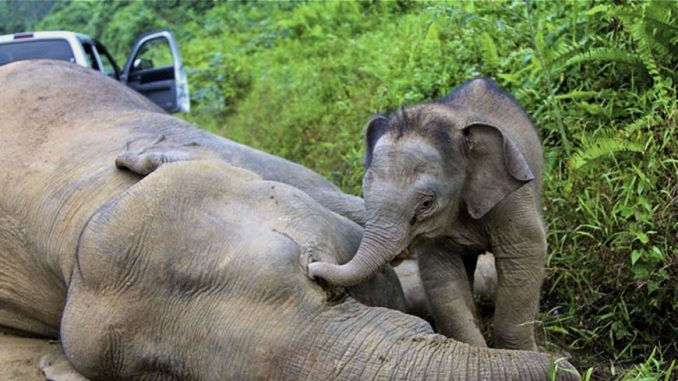 The Sabah police is investigating the mysterious death of 14 Borneo pygmy elephants in Tawau. The ones found guilty might be jailed for around five years or with fine or both. Sabah police commissioner Datuk Hamza Taib said the Forestry Department is also investigating, but his investigation will be on crime aspect.
Statements from local residents will be used to help the investigation process. On Thursday, State Tourism, Culture and Environment Minister Datuk Masidi Manjun confirmed the death of 14 Borneo pygmy elephants in the Rara Forest Reserve.
"We suspect poison was spread over the area by plantation workers," said the head of the Sabah Wildlife Department, Laurentius Ambu. "We are waiting for lab results to determine if the elephants died of poisoning or bacterial infection."
Ambu suspects more dead elephants in Gunung Rara Forest Reserve and has appointed a team of workers to search the area. The dead elephants belong to a herd of around 400. According to Ambu, 10 dead elephants were found in other districts including Lahad Datu around five years ago. The lab results found organophosphates – a class of chemical that includes many herbicides and insecticides.
"Poisoning elephants is a very common practice in these parts of the world," said Barney Long, the World Wildlife Fund's Asian species expert. "The elephants are usually poisoned with bait such as pineapple, palm oil or bananas. The poison is fast-acting and can kill up to a whole herd."